Trending:
How to save geranium if the flower wilted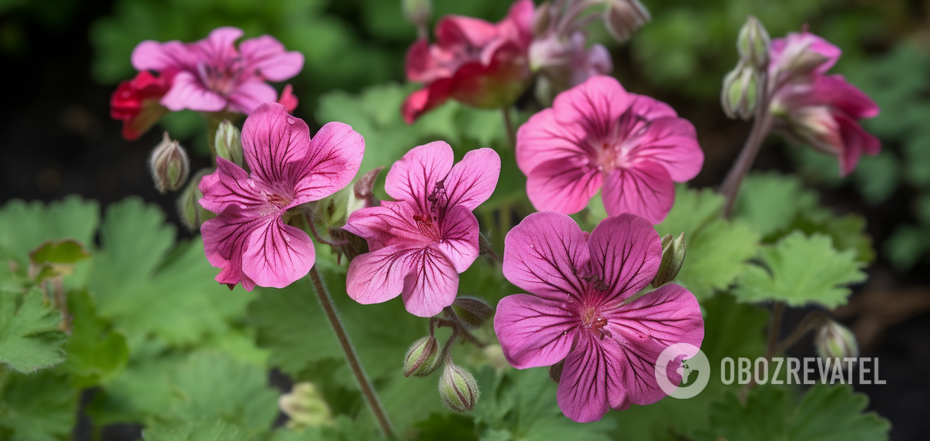 How to feed geraniums
Geraniums are a popular and rather unpretentious plant. However, temperature fluctuations, drafts and incorrect humidity levels can lead to unpleasant consequences. The flower will begin to dry out and wilt in the absence of proper care.
Geranium loves sunlight, so it will grow well on windowsills. Repotting is done only if the roots become very crowded in the container. OBOZREVATEL offers a simple recipe for an effective fertilizer, which will help to save the flower.
If you notice that the plant looks "tired", the flowers have dropped or fallen off and the leaves have begun to yellow, immediately take rescue measures.
Experts note that a solution based on simple sugar will be very effective. The main condition is that the water should be infused for some time.
You need to take four glasses of water and infuse it for 8 to 24 hours (depending on the quality). Pour the water into a container, leaving the sediment at the bottom of the glasses. Add 2 spoons of sugar. Stir it until it is completely dissolved and pour the geranium under the root.
Experts promise that after 48 hours you will notice positive changes.
In general, it is necessary to provide the plant with abundant watering during the growing season by regularly checking the condition of the top layer of the substrate. However, watering should be reduced during the winter period.
You can use complex mineral fertilizers for feeding (it is best to carry it out from April to November twice a month).

Geraniums need pruning in the fall. It is necessary to shorten all the stems and leave 6-7 leaf plates. During vegetation, geraniums grow normally at room temperature, but the optimal air temperature should be about 15 degrees during the resting period.
Earlier OBOZREVATEL shared how to make geranium bloom right up to the first frosts.
Subscribe to OBOZREVATEL channels on Telegram and Viber to be aware of the latest events.