Trending:
How to rub stainless steel kitchen appliances to a shine: a handy hack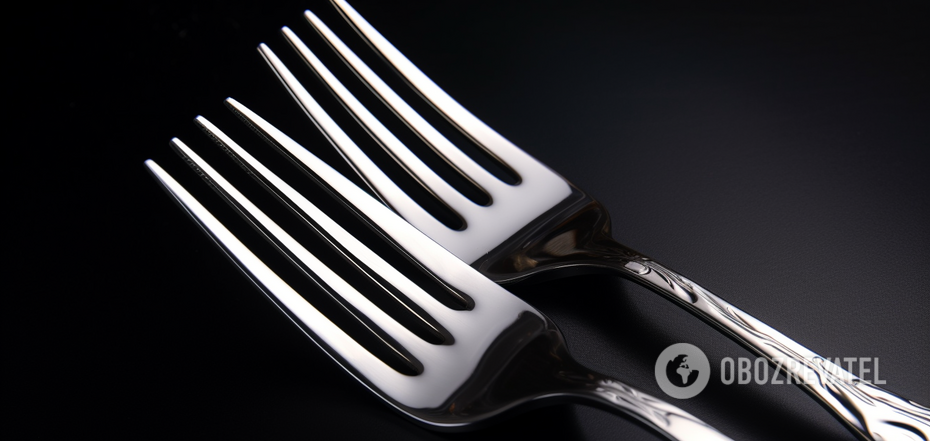 How to clean your kitchen appliances to a shine - lifehack
Stainless steel cutlery is practical and durable in use. There is only one disadvantage: they become covered with a film of dirt, salts and oxide over time.
Stainless steel appliances can be easily cleaned at home. Simple ingredients will quickly return the original shine. OBOZREVATEL has collected the most effective lifehacks.
Soda solution
Soda solution will quickly and effectively cope with complex dirt and deposits. A few liters of water should be poured in a saucepan. Then pour a pre-prepared solution: 1 liter of hot water requires 2 spoons of soda and 2 spoons of salt. Put on fire, boil for 20 minutes and let cool down. After that, spoons and forks should be washed with an ordinary dishwashing detergent and wiped with a sponge.
An important note: this method will not work if there are aluminum or enamel parts on forks or spoons.
Liquid soap, vinegar and baking soda
The paste of liquid soap and baking soda will help with more persistent stains. Mix the ingredients until a homogeneous mixture is formed and apply the remedy to the kitchen appliances, using an old toothbrush.
After wiping, spoons and forks should be treated with a sponge soaked in vinegar to provide a shine. In the end, wash the utensils in the usual way and wipe them dry.
By the way, a simple lifehack will help you clean a stainless steel kettle in just 15 minutes. Scrubbing stains can leave scratches on the surface, so you should use a more delicate method. Read our material.
Earlier OBOZREVATEL shared how to clean the stainless steel sink to shine.
Subscribe to OBOZREVATEL channels in Telegram, Viber and Threads to be aware of the latest events.