Trending:
How to revive "faded" hydrangeas: three tips to help even the most hopeless gardener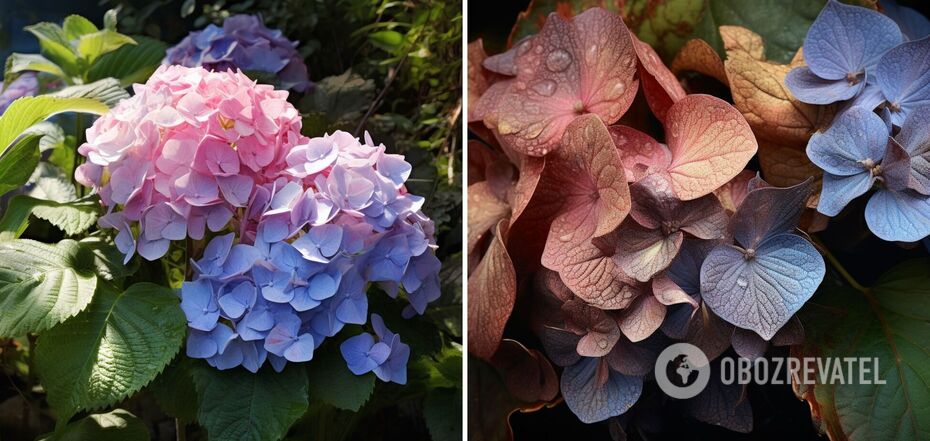 How to revive faded hydrangeas
Hydrangeas are beautiful flowers that will decorate your garden and fill it with a pleasant aroma. The plant begins to bloom in late summer or early fall, depending on the variety, weather conditions, and care. If the hydrangea has wilted, it is most likely due to the conditions of its cultivation.
OBOZREVATEL has found effective tips to help you cope with this. First, you need to determine what exactly negatively affects the plant.
Watering
In most cases, flowers wilt due to insufficient moisture. Regular watering is one of the main factors in good flowering. Hydrangeas should be watered once a week, but if it's hot outside, do it more often, checking the soil. It is better to do this in the morning or in the evening to avoid sunlight.
Mulch
This is a coating of soil near the plant that retains moisture, promotes root development, and protects against frost. You can use sawdust, straw, small pebbles, or fallen leaves.
Fertilizers
Some owners use too much fertilizer for hydrangeas, but this is not always a good thing. If you fertilize the soil frequently, you can damage the root system, which will lead to the death of the seedling. Choose a balanced fertilizer and follow the instructions to avoid harming the plant.
Earlier, OBOZREVATEL published an instant way to save a wilted hydrangea that will revitalize your garden.
Subscribe to OBOZREVATEL 's Telegram and Viber channels to keep up with the latest developments.