Trending:
How to restore soil after strawberries: an effective way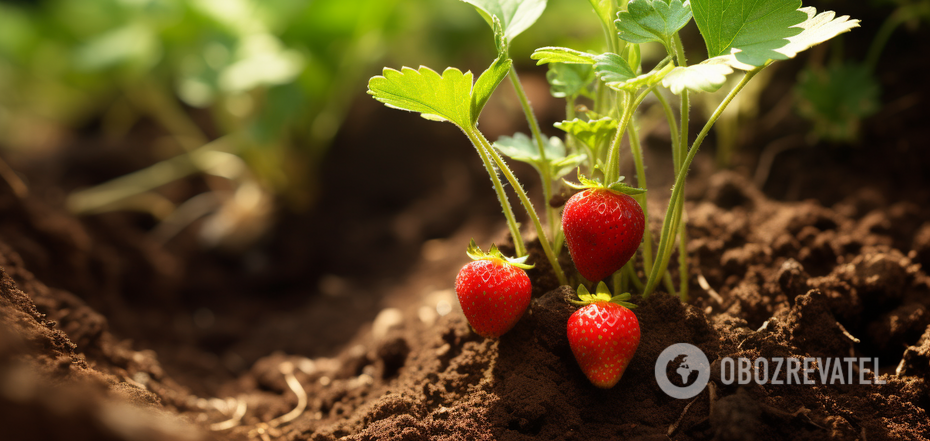 Strawberries are very exhausting for the soil
The beds where strawberries grew require a long time to recover. However, there are ways that will help to significantly accelerate this process.
In classical methods of gardening after transplanting strawberries beds should remain empty next year, although it is unlikely that experienced vegetable gardeners will want the land to "idle" for a whole season. How and with what to restore the soil after strawberries - read in the material OBOZREVATEL.
Tip 1: re-cultivation
It is possible to restore the fertility of the soil and enrich it with nutrients in a relatively short time. First of all, the bed should be dug over - this will significantly improve the soil condition. It is important to do the digging before the onset of a period of prolonged fall rains.
Dig the soil to a depth of 15 cm. This process will improve the structure of the soil, enrich the bed with oxygen, clean the soil from pests. In addition, overturned clods freeze better in winter - this contributes to their disinfection. When the snow begins to melt, the water coming inside will deeply nourish the soil.
Tip 2: siderate plants
Closer to the onset of winter, you should plant siderate plants on the bed. They will effectively restore the soil until spring.
The best option - legumes (peas, beans or lentils). Siderate plants are also called green fertilizers. They enrich the land with nitrogen, suppress the growth of weeds, and their green mass will be a complex fertilizer. You can choose between rye, barley, oats, sunflower, lupine, mustard and other types.
By the way, as fertilizers you can choose compost, wood ash chicken manure. When you need to transplant strawberries to get sweet berries - read in the material.
Earlier OBOZREVATEL told, whether it is necessary to cut strawberry bushes for the winter.
Subscribe to the channels OBOZREVATEL in Telegram and Viber to be aware of the latest events.