Trending:
How to remove sticky spots from an iron: two products will help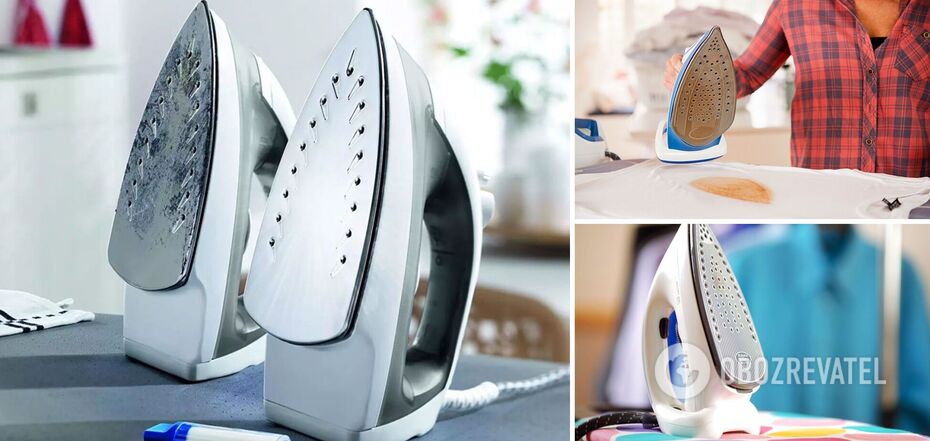 How to clean your iron
Sometimes the iron starts to burn, and a dark stain appears on it. Sticky spots cause a lot of problems and spoil things.
These stains are difficult to remove, they can appear with each subsequent heating. How to quickly, efficiently and cheaply clean your iron, tried OBOZREVATEL.
First you should pour out all the water from the iron and turn off the steam. Lay a dry cotton towel on the ironing board, heat the iron and run the hot surface over the cotton several times. Then take salt and a cotton towel or newspaper. Put a spoonful of salt on the surface and run the iron over it until the surface is stain free.
Experts also recommend preparing a special solution. Mix water and baking soda in a 1:2 ratio in a container. You should get a paste-like mixture. Apply it to the iron's surface and wipe with a damp cloth.
A third tip is to clean the vents. Pour a pre-made solution into the water tank. Add ¾ cup distilled water and ¼ cup vinegar. Insert cotton swabs soaked in water into the vents of the iron. Then turn the iron to full power and flip it over the container. Turn on the steam mode and wait - the scale will soon start to dissolve and flow out.
Previously OBOZREVATEL told about the history of irons and showed photos of the first ones.
Subscribe to the channels OBOZREVATEL in Telegram and Viber to keep up with the latest news.