Trending:
How to remove scratches on sunglasses: four lifesaving methods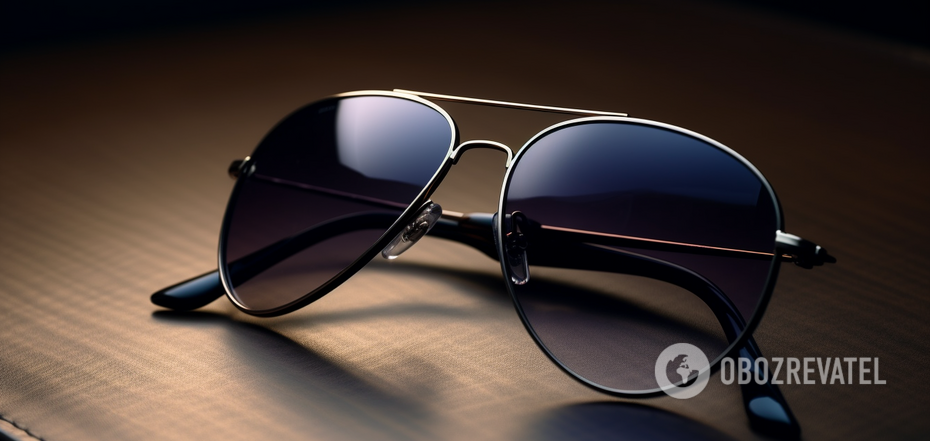 How to get rid of scratches on glasses
Sunglasses are an indispensable summer accessory, but cracks and scratches often appear on the delicate surface. Even special storage cases do not eliminate the risk of damage to the glass and lenses.
It is important not to use abrasive cleaners or rinse glasses in hot water. This can lead to clouding of the polymers and destruction of the coating. OBOZREVATEL has selected four life-saving methods to help remove scratches on sunglasses.
Toothpaste
The most popular life hack is to use toothpaste. It can quickly mask scratches on lenses and polish the surface to a shine. Choose a paste without a whitening effect.
Wipe the glasses from dust. Take the toothpaste and apply a small amount to the lenses.
Wipe the surface with a soft sponge or microfibre cloth.
Rinse the glasses with cold water and dry them with a dry cloth.
Polish
The polish contains wax that will quickly remove scratches on the glasses. You can use polish for wood, brass, or even cars. Apply a small amount to the lenses and wipe with a microfibre cloth until the scratches disappear. Rinse the glasses under running water and dry them.
Colourless varnish
Colourless varnish will mask deep scratches, but you need to act quickly - the product must not dry on the glass. Using a brush, carefully apply the varnish to the scratch and rub it into the surface with a soft cloth.
Baking soda
Mix baking soda and water until a paste is formed. Apply the product to the glasses and wipe the surface. Rinse off the remaining paste with cold water.
What products should not be used to clean glasses
There are a number of products that should not be used to clean delicate surfaces. Vinegar and acetone can damage lenses and coatings. Also, do not use
ammonia
bleach
solvents
other aggressive household chemicals and cosmetics
Earlier, OBOZREVATEL told how to choose sunglasses according to your face type.
Subscribe to OBOZREVATEL's Telegram and Viber channels to keep up with the latest news.