Trending:
How to remove scratches in the pan: an ingenious life hack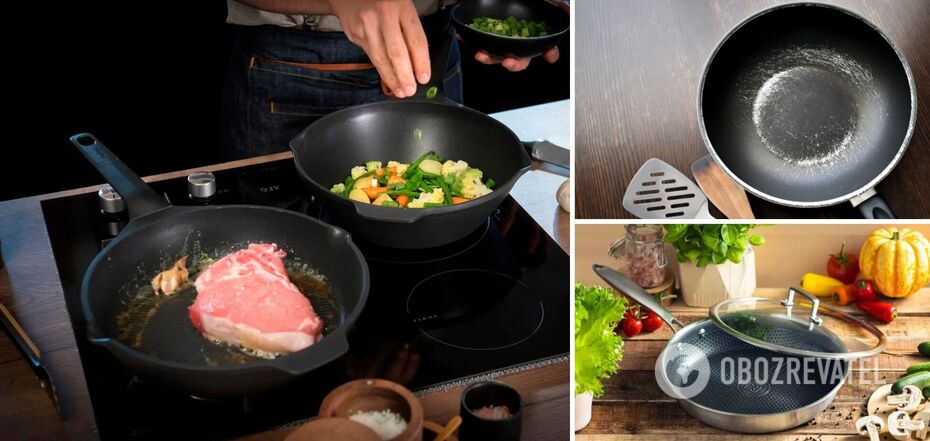 How to remove scratches on the pan
Even the best quality pans develop scuffs and scratches over time. The surface is damaged due to prolonged use, and over time, as a result of frying, stewing, stirring, and turning, it loses its integrity.
The presence of scratches is the main reason why food in the pan starts to burn. An interesting life hack that can help save cookware is gaining popularity online.
TikTok user Sophie Louise (s_lou92) posted a video that quickly went viral. She explained how to save money on buying a new frying pan and showed a way to restore a worn surface.
Step 1. First, clean the pan with the soft side of a sponge. At this stage, you should use dishwashing gel.
Step 2. Wait for the pan to dry and place it on the stove top.
Step 3. While the surface is heating, carefully pour the salt into the pan - it should cover the surface with a thin layer. Spread the salt carefully over the entire surface of the product.
Step 4. The salt should warm up and change color. After that, you can turn off the stove.
Step 5. Wait for the pan to cool completely and remove the remaining salt with a paper towel.
This method will not only get rid of visible scratches, but also prevent food from sticking to the pan during cooking.
Please note that this life hack is only effective for small scratches. Frying on a frying pan with severe damage can be harmful to your health, so if the coating is very peeling, be sure to replace the pan.
Earlier, OBOZ.UA told you how to easily wash dishes from dough without friction.
Subscribe to the OBOZ.UA channels in Telegram and Viber to keep up with the latest events.