Trending:
How to remove pumpkin stains on clothes, carpet and hard surfaces: life hacks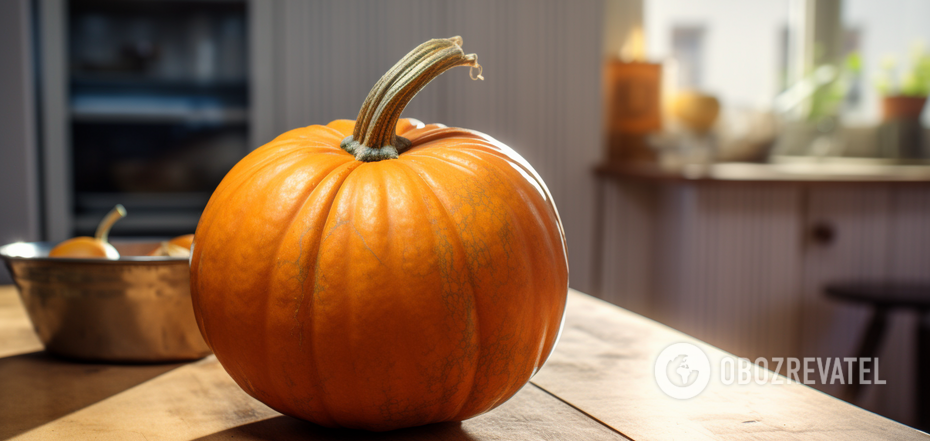 How to remove pumpkin stains
The pumpkin season is in full swing, and more and more Ukrainians are decorating their homes with pumpkins, adopting Western Halloween traditions. Pumpkins are becoming an indispensable attribute of autumn cooking: they can be used to make pies, delicious casseroles, and healthy salads.
Regardless of how you decide to use pumpkins, cutting and peeling them can make quite a mess. Here's how to remove pumpkin stains from clothes, carpet, and hard surfaces, according to Lifehacker.
How to remove stains from clothes
Pumpkin stains can be removed from clothes with the right wash. First, remove the solid particles remaining on the fabric, and then put the clothes in cold water. Pretreat the fibers with a small amount of laundry soap or stain remover. After soaking, place the garment in the washing machine and set the temperature to above average. Add bleach if it is safe for the fabric.
How to remove stains from carpet
You can use a special carpet cleaner to remove pumpkin stains. But if you need to act quickly and don't have the product at hand, first carefully remove the pumpkin from the fibers. Then pour 4 liters of water into a container and add one teaspoon of dishwashing detergent. Pretreat the stain and wait 5-10 minutes. Periodically blot the stain with a damp sponge.
How to remove stains from hard surfaces
Although orange pumpkin pigments are harmful to fabrics and carpets, they are not so dangerous for hard surfaces. Try the life hack with a mixture of dishwashing detergent and water that we wrote about above. Just add a few drops of detergent to a bowl of water and then use a cloth to blot the stain.
Earlier, OBOZ.UA told you how to collect and store pumpkin seeds and where they can be used.
Subscribe to the OBOZ.UA channels in Telegram and Viber to keep up with the latest events.