Trending:
How to remove pen stains from fabric and other materials: tips for parents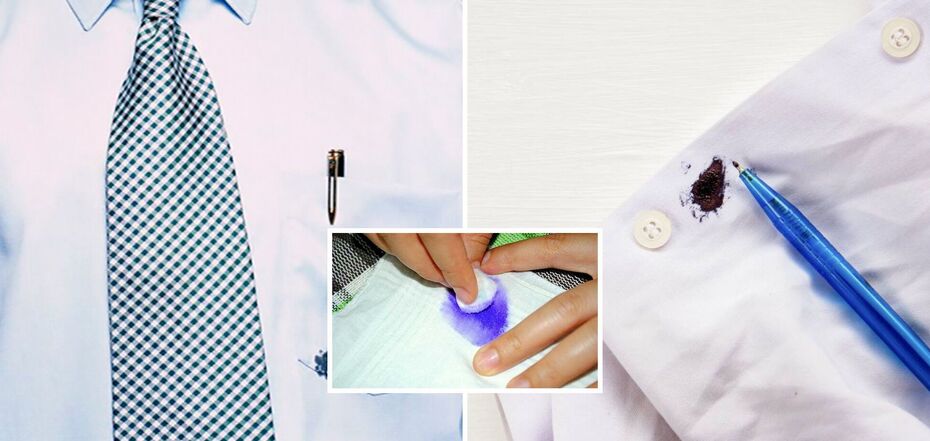 How to remove pen stains
Stains from ballpoint and gel pens can be difficult to remove. Of course, it's best to buy a special cleaner for a particular type of fabric, but first, you don't always have the luxury of spending money, and second, aggressive chemicals can damage delicate materials.
As an alternative, you can use effective folk methods. OBOZ.UA has collected the best life hacks that will be especially useful for parents of schoolchildren.
How to remove pen stains
Medical alcohol quickly reacts with ink and removes stains with high quality. At the same time, alcohol is safe for almost all fabrics. Just pour alcohol over the pen mark and leave it for a few minutes. When the stain disappears, wash the item in the washing machine.
This life hack works for fresh stains. If the ink is already deeply embedded in the fibers, ammonia will come in handy. Dilute it in a glass in the following proportions: 1 glass of water to 1 teaspoon of alcohol and heat it a little in a water bath. Next, place the item on an ironing board, apply the solution to the stain, soaking the contaminated area well. Place wet gauze on the top and bottom of the item and iron over the surface. This method is suitable even for cotton and linen fabrics.
Alternatively, you can mix glycerin and ethyl alcohol in a 1:1 ratio and rub the stain until it disappears.
For white items, you can use 3% hydrogen peroxide by wiping the stain with a cotton pad.
There is also a rather radical method with acetone. Dilute alcohol and acetone in a 1:1 ratio, put them in a water bath to warm up, and carefully apply the solution to the stain with a sponge. However, please note that acetone is a very aggressive substance that can damage some fabrics, so it is better to test the life hack on an inconspicuous area.
A 10% ammonia solution will get rid of alcohol stains. Moisten a cotton pad with it and wipe the fabric.
Instead of alcohol, experts advise using vinegar and dishwashing detergent by mixing 1 tablespoon of white vinegar with 0.5 teaspoon of gel. Dilute the mixture in 1 liter of warm water and soak the contaminated fabric for 30 minutes. Then wash it in the usual way.
You can rub the ink stain with lemon juice or salt. Leave these products on the fabric for 10 minutes, wipe gently with a sponge, and wash in the usual way. This life hack is not suitable for white fabrics.
How to remove stains from a gel pen
Apply dishwashing detergent to the stain, rub until it forms a lather, and rinse thoroughly. If the stain is old, add lemon juice - you only need a little.
Again, ordinary salt will help - apply it to the stain, moisten it with lemon juice, wait a little while for the acids to act, and rinse thoroughly.
Ammonia should be mixed with water, applied to the stains and wait 5 minutes, then rinse with warm water.
Earlier, OBOZ.UA told you what mistakes during washing spoil clothes: almost everyone makes them.
Subscribe to the OBOZ.UA channels in Telegram and Viber to keep up with the latest events.