Trending:
How to remove mold from flower pots and prevent future occurrences: instructions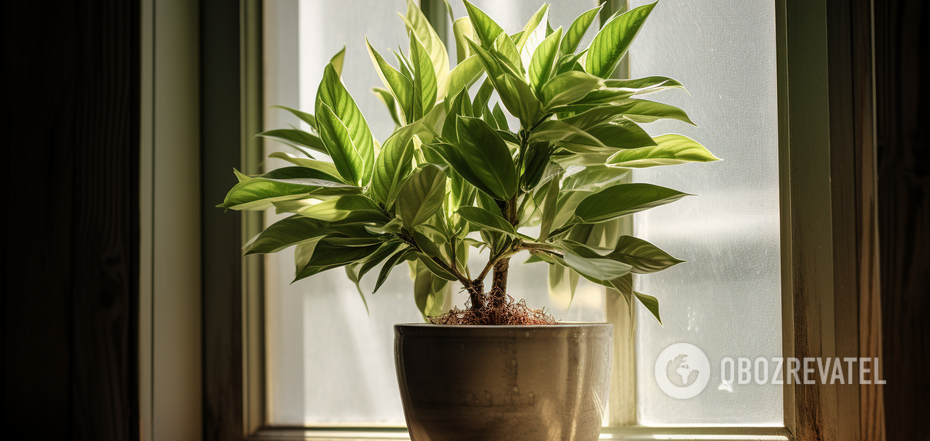 How to remove mold from pots
Indoor plants suffer not only from improper care or lack of watering. Mold often appears in flower pots. If you don't take immediate action, the fungal spores will grow quickly and lead to the death of the plant.
Mold affects not only the flowers but also the substrate in the pots. Read the OBOZ.UA article on how to remove mold and prevent its appearance in the future.
Why does mold appear
The main symptom of mold is a whitish or yellowish coating on the ground or on the walls of the pots. At the same time, the soil around the plant becomes dense and crusty due to impaired air exchange. In fact, the plants begin to suffocate.
Most often, fungal spores affect plants that do not require intensive watering - they cannot absorb large amounts of moisture at once.
The main causes of mold include the following:
excessive humidity in the room;
frequent excessive watering, which leads to waterlogging of the soil;
pots without drainage holes;
improper placement of flowerpots, for example, in a draft;
watering plants with water of poor quality.
How to get rid of mold
The plant can be saved in the early stages of mold. The first step is to make good drainage, clean the holes in the bottom of the pot, and revise the watering schedule. Evaporating water can form a salt coating on the surface of the substrate.
Remove the top layer of soil and water the plant with a weak solution of potassium permanganate. Then pour activated carbon powder on the fresh soil and sprinkle it with sand. Experts advise buying Fitosporin-M in specialized stores.
The most effective way to get rid of mold is to transplant the plant with a complete replacement of the soil. Once a month, water the flowers with water with the addition of 1-2 drops of lemon juice per 1 liter.
How to prevent mold growth
Make sure that the pots have drainage holes in advance - excess water should not stagnate in the soil.
Use ceramic pots - this material allows plants to breathe and does not accumulate moisture.
Sprinkle the top layer above the soil with expanded clay or sand.
Mold doesn't like bright sunlight - keep this in mind when choosing a place for your flowerpots.
Earlier, OBOZ.UA told you how to water an orchid to make it bloom more often.
Subscribe to theOBOZ.UAchannels in Telegram and Viber to keep up with the latest events.