Trending:
How to remove lime scale on faucets: you need the usual products from the kitchen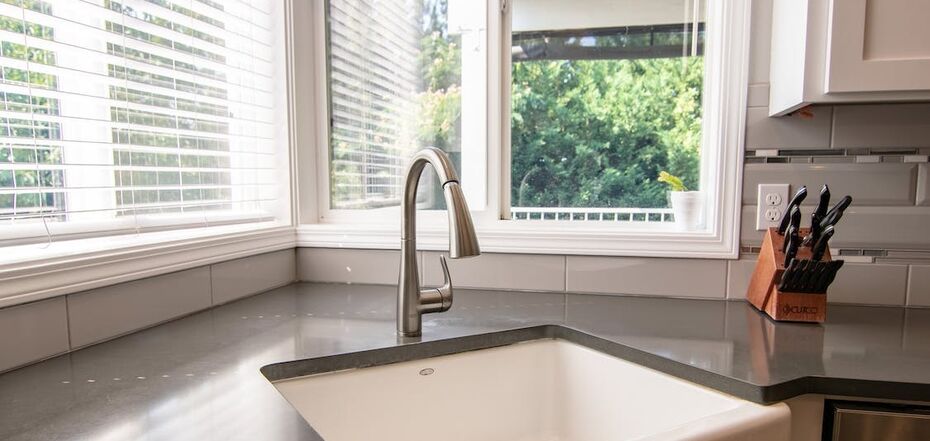 Lime scale ruins a shiny surface. Source: Pexels
Lime scale is a fierce enemy of shiny surfaces on faucets. It appears quickly, and to get rid of it requires considerable effort.
Even expensive chemicals do not give the desired effect, and their harsh odors have a negative impact on our health. Therefore OBOZREVATEL gathered the most effective ways to remove unwanted dirt at home and from available products.
Vinegar is an indispensable ingredient in cleaning. It effectively and quickly gets rid of stains and odors.
Unscrew the filter from the faucet and soak it in vinegar for several hours. If the plaque is stubborn, it is better to leave it overnight. Then rinse it with water and it's ready to use.
Lemon is also an effective way to remove limescale. Cut it in half and wipe the dirty surface. In a few minutes, your faucet will be shiny.
If the previous methods don't work, make a mixture of baking soda and vinegar.
To do this, mix 1/3 cup of baking soda and one cup of vinegar. Apply the mixture to the faucet and wait a few hours, better to do it overnight. Such a remedy will leave no chance of dirt.
Also a "porridge" of coarse salt and vinegar is an effective remedy against lime scale. Apply the mixture to the surface and leave it for 10 minutes. Then rinse with warm water and wipe with a clean cloth.
These products are sure to be in every home, and using them correctly will help you get through the cleaning process quickly.
Previously OBOZREVATEL told how to clean the grill to quickly get rid of grease and dirt.
Subscribe to OBOZREVATEL channels in Telegram and Viber to keep up with the latest events.