Trending:
How to remove iron marks: three effective ways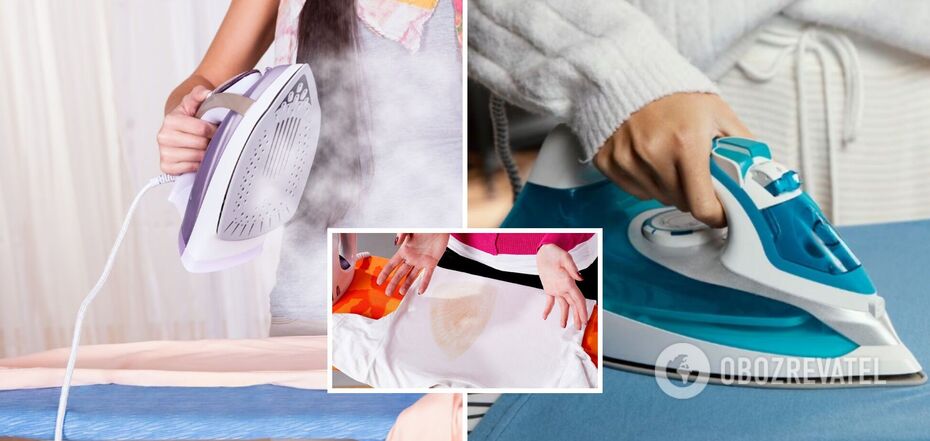 How to remove iron marks
When ironing, make sure that the iron is clean, otherwise, noticeable marks may be left on the clothes that are very difficult to remove. Scale, soot, and traces of burnt fibers will ruin your favorite clothes - dark stripes will appear on the fabric.
You should be especially careful with synthetics: if the fibers melt due to high temperatures, no product will be able to save your favorite item. However, if the fabric has just changed color slightly or has a characteristic iron glare on it, all is not lost. OBOZ.UA tells you how to quickly remove iron marks.
Method 1
Experts say that table vinegar will cope with the problem. All you have to do is rub the damaged area of the fabric with vinegar and then iron it through cheesecloth. However, note that acids are quite aggressive, so you should first test this life hack on an inconspicuous area.
Method 2
Lemon juice is recommended to be applied to the contaminated area, and then sprinkled with powdered sugar. After drying, the clothes should be washed in cool water.
Method 3
The simplest and most effective remedy is salt. You need to moisten the stain with cold water, sprinkle salt on top, leave it for 20-30 minutes, and then dry it.
Earlier, OBOZ.UA talked about simple and quick ways to help iron clothes without an iron.
Subscribe to the OBOZ.UA channels in Telegram and Viber to keep up with the latest events.