Trending:
How to remove a grease stain in 5 minutes: tips from experienced hostesses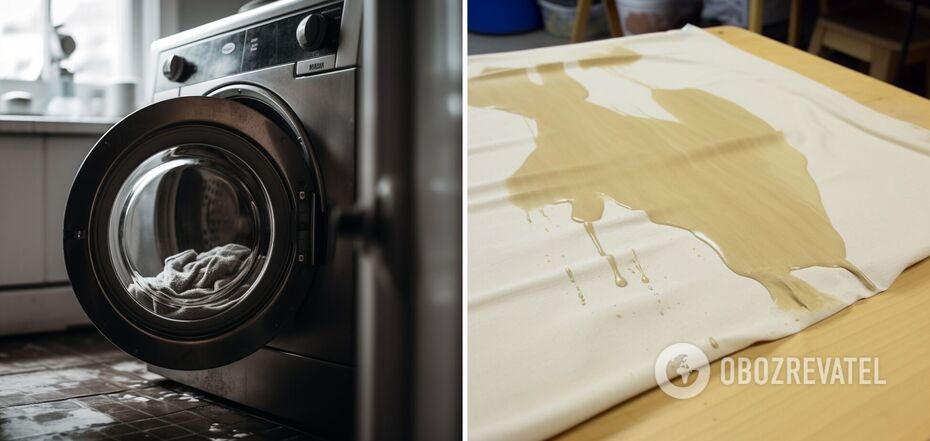 The grease stain must be treated properly before washing
Grease stains on clothing are some of the most persistent. That's why you need to take action as soon as possible if you have dripped grease on the fabric. If the stain is outdated, you can get rid of it if you show a little patience, choose the right remedy and make an effort.
OBOZREVATEL learned some information and shares the most effective ways.
When the stain is fresh
The main task when a stain has just appeared is to collect as much fat as possible and at the same time not to rub it deep into the fibers of the fabric. Paper towels or napkins can help with this. Apply them to the dirty spot as many times as needed until the paper stops leaking grease. At the same time, do not rub the stain in any way. When the grease stops oozing out of the fabric, you can move directly to cleaning.
Cleaning with dishwashing liquid and vinegar
Dishwashing liquid and white vinegar dissolve grease well, so they can be used to eliminate stains of this type. But before you start cleaning, test both products on an inconspicuous area of the item. You need to make sure that they do not destroy the dye and do not harm the fabric.
If all is well, you can move on to the cleaning itself. Take a dish liquid (preferably colorless, so that the dye does not remain in the fibers), squeeze out a drop, apply it to the stain and gently rub into the fabric with your fingers. Leave the remedy to act for 5 minutes, then wash off with vinegar. After that, rinse in cool water and wash in the usual way. If necessary, the whole procedure can be repeated.
Removing outdated grease stains
Baking soda will help to cope with outdated grease. To prepare a cleaning mixture, you need to take eight tablespoons of the product and mix it with half a cup of water. The resulting paste-like substance should be applied to the stain and left for an hour. After that, the soda from the thing is scrubbed off and washed according to the instructions.
Earlier OBOZREVATEL shared how to properly clean blood stains on clothes.
Subscribe to OBOZREVATEL channels in Telegram, Viber and Threads to be aware of the latest events.