Trending:
How to relieve itching after a mosquito bite: familiar foods can help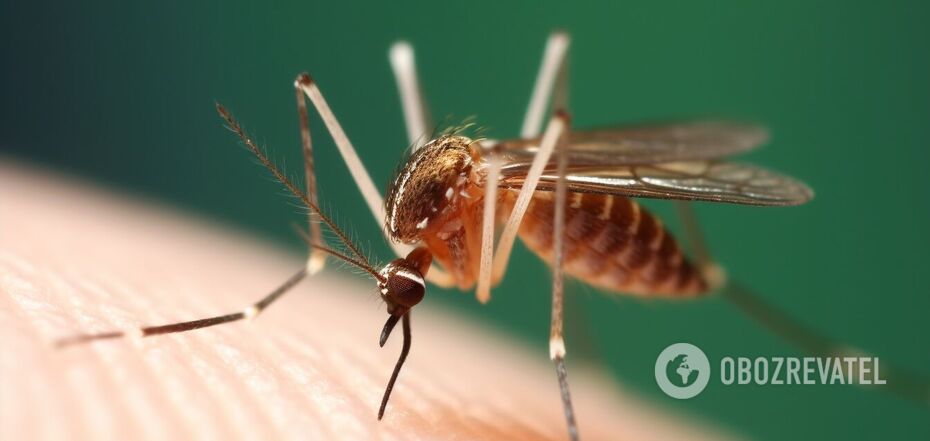 Insect bites cause itching and irritation
Pesky mosquitoes can ruin a walk or vacation on a summer evening. And after their bites, the skin itches and irritation may appear.
You can get rid of this unpleasant sensation with the help of several products that are in every home. OBOZREVATEL found methods that will help to easily cope with this.
Toothpaste based on baking soda will get rid of itching after mosquito bites. To do this, treat the necessary places with it. Baking soda has an anti-inflammatory effect and will ease the itching, while menthol will cool the skin.
Deodorant is another effective tool in the fight against discomfort after a bite. The aluminum salts found in the product help reduce swelling and pain, and the itching will quickly disappear.
Honey is not only a delicious sweet, but also a helper for mosquito bites. It has antibacterial and anti-inflammatory properties. Honey keeps the wound moist and its viscosity helps provide a protective barrier against infection.
Fresh basil is a natural remedy for itching because it has antiseptic and anti-inflammatory properties. The plant emits an aroma that repels mosquitoes and flies. Crush basil leaves and apply to the wound.
Oatmeal will help relieve itching and create a barrier against infections. To do this, grind the cereal into powder and mix it with warm water to form a thick paste. Apply the mixture on the bite and leave it on for ten minutes.
Chamomile tea is used as an anti-inflammatory and soothing remedy. To do this, pour boiling water over a tea bag and let it steep for 20 minutes. Then squeeze the bag from excess water and apply it to the bite site for 10-15 minutes. You can put it in the fridge to use throughout the day.
An alcohol-based mouthwash will help relieve irritation. The menthol will cool the skin and you will feel immediate relief. Alcohol-based products also repel mosquitoes with their odor.
Earlier OBOZREVATEL told why some people are magnets for mosquitoes and how to deceive insects.
Subscribe to OBOZREVATELchannels in Telegram, Viber and Threads to keep up to date.