Trending:
How to reduce humidity in the bathroom if you don't have a hood: simple ways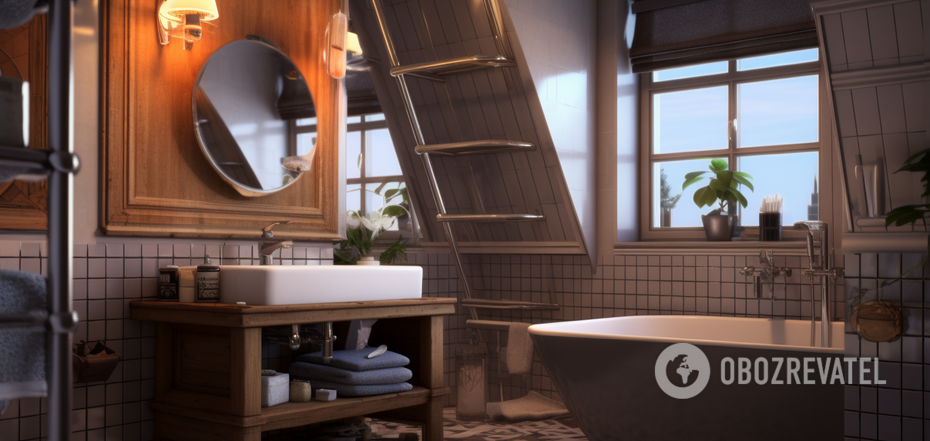 Not every bathroom has an extractor hood or a window to get rid of excess water vapor.
The problem of high humidity in a home becomes especially acute when the summer heat is already behind us, but the heating season has not yet started. Most of all, excessive water vapor accumulates in bathrooms. A special hood or window can help with the problem, but not all bathrooms are equipped with them.
So what should you do to get rid of moisture in the air? And this is important, because it is the main cause of mold growth. OBOZREVATEL has collected some effective life hacks on how to keep the humidity in the bathroom under control without a hood.
Wipe off excess water
While in a bathroom with a hood, you can ignore the drops of water on the floor and walls after taking a shower, without such equipment, you will have to make sure that they are removed in a timely manner. Water should be wiped off the floor, walls and partitions and shaken off the curtain. A mop will work well on the floor, and a dry towel can be used on the walls, but a rubber scraper will be more effective.
Install a portable dehumidifier
This device works like a hood, but it collects water in a special reservoir that needs to be emptied in time. You should turn on the dehumidifier every time someone takes a shower or bath and leave it on for a while afterwards. Or even more often if the humidity does not disappear. The advantage of such a device is that it can be moved and used in other rooms if necessary.
Use a fan
The fan that used to save you from the summer heat can now be used to combat excessive humidity. Install the device in such a way that it directs the flow of humid air from the bathroom. The door should be at least partially open to allow the moisture to escape. It is also important that the fan is placed in such a way that no water gets on it.
Earlier, OBOZREVATEL told you how to deal with excessive humidity in the car .
Subscribe to OBOZREVATEL's Telegram and Viber channels to keep up with the latest developments.