Trending:
How to quickly dry wet shoes: fall life hacks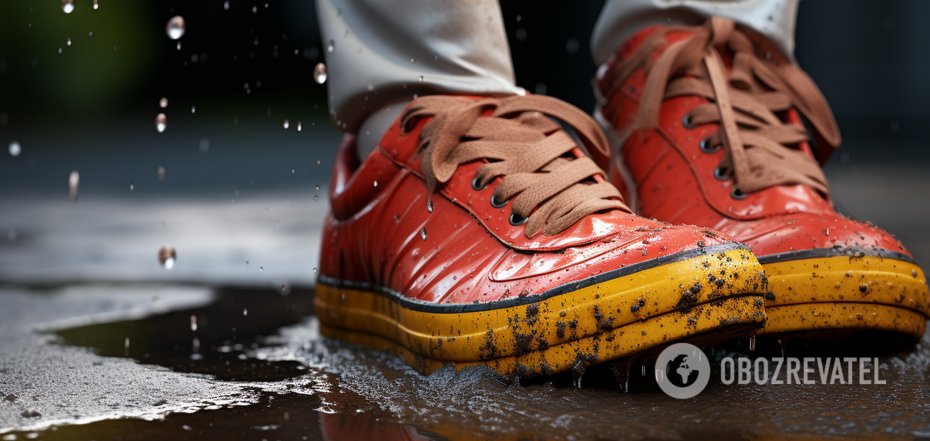 How to dry shoes after autumn weather
Although September pleased us with warm and almost summer-like weather, October inevitably came and brought the autumn cold snap. Fall is the season of colds and infections. Since childhood, we have been told that it is important to keep our feet warm to avoid getting sick.
If the trouble does happen and your feet get wet, it is important to dry your shoes as soon as possible and keep warm. OBOZ.UA has collected effective tips for drying shoes.
How not to dry shoes
The most common mistake is to put wet shoes under a radiator or start drying the inner soles with a hairdryer: this is supposed to be the fastest way to achieve the fastest effect.
In fact, such drastic measures often lead to deformation of the shoe. The reason is uneven heat distribution or too high temperatures.
Another side effect is the peeling off of the shoe, especially for sneakers and other models with many elements glued together.
Tips for drying
First of all, untie the laces and fill the shoe from the inside to keep its shape. You can also use newspapers to absorb moisture. This is especially important for leather shoes, which can shrink during drying. Do not use lacquered or glossy paper or brightly colored newspapers to avoid staining the inside of your shoes.
Toilet paper also has hygroscopic properties - like newspapers, it absorbs moisture quickly.
Experts advise using rice - one tablespoon poured into wet shoes is enough. Don't forget to change the filling as it gets wet.
Where to dry your shoes
It is best to dry your shoes in a dry and warm room. Sunlight can also cause deformation and yellowing.
Room temperature is optimal and safe for drying.
Earlier, OBOZ.UA told you how to dry wet shoes when there is no heating and light.
Subscribe to the OBOZ.UA channels in Telegram and Viber to keep up with the latest events.