Trending:
How to quickly clean window frames: a cheap solution will help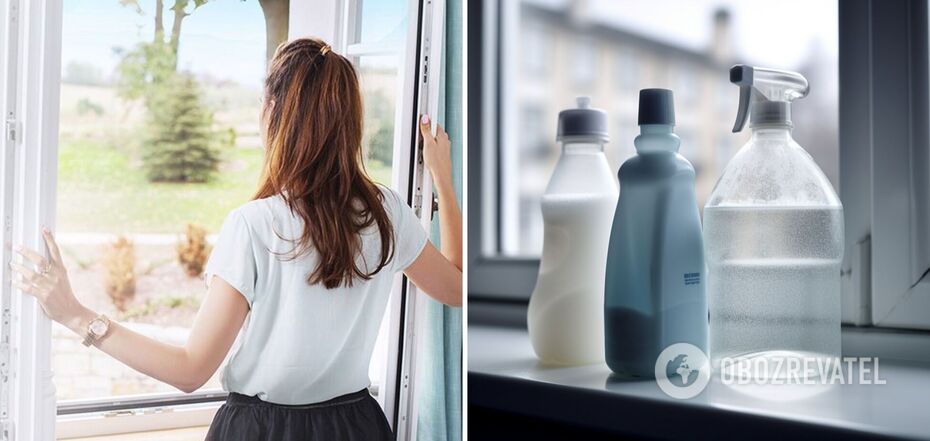 How to clean window frames
Plastic window frames begin to yellow over time. This is usually caused by active sunlight, temperature fluctuations, and constant condensation.
What few people know is that there is one affordable and eco-friendly ingredient that can help them whiten their frames. The publication Sante Plus told how to prepare an effective solution.
The necessary ingredients:
apple cider vinegar;
baking soda;
dishwashing detergent;
water.
Apple cider vinegar will be the first assistant and the most active ingredient due to its acidic but mild structure.
Soda has disinfectant and softening properties. And the detergent will help get rid of dirt and stains.
Step 1. Dissolve 4 tablespoons of baking soda in a small amount of water.
Step 2. Add 4 tablespoons apple cider vinegar and 4 tablespoons dishwashing liquid. Stir thoroughly.
Step 3. Apply the mixture to the window frames and leave for 6 hours. Then rub with a microfiber cloth, rinse with plenty of water, and dry with a clean, dry towel.
Cleaning experts promise that you will be pleasantly surprised by the results.
By the way, a lot of dust settles on windows in the summer. There are a few best practices to clean the glass: you can try the "grandma's" way and clean the stains with newspaper, or you can just buy store remedies. But there is one interesting ingredient, which after using the dust will literally bounce off the glass. Read the details in the material.
Earlier OBOZREVATEL told about the French way of cleaning windows.
Subscribe to channels OBOZREVATEL in Telegram and Viber to keep up with the latest news.