Trending:
How to quickly clean lamp shades: an ingenious way to get rid of dust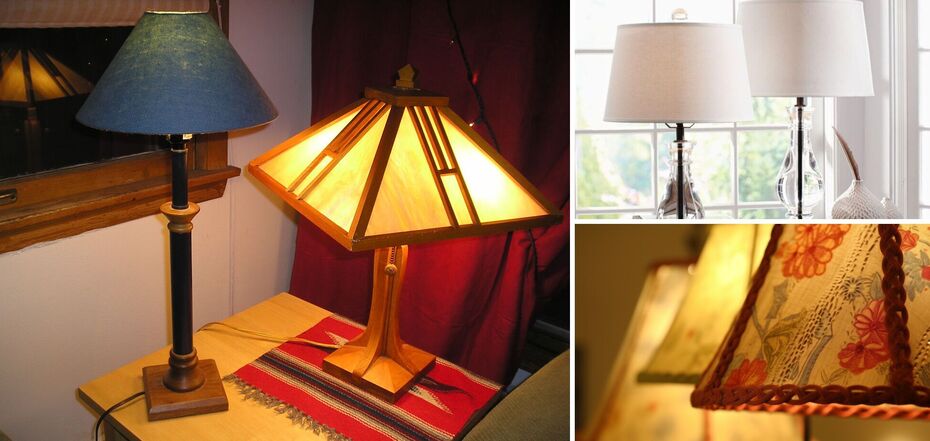 How to clean a lamp shade from dust - lifehack
Cleaning lamp shades is a delicate job. Dust coating can overshadow even the most beautiful lamp.
Fabric, wicker or paper lampshades have their own nuances of cleaning. Architectural Digest reported in detail .
"To prevent damage, all lampshades - glass, fabric, rattan or wicker - should be wiped down at least once a week with a microfiber cloth or feathers," advises Ben Marshall, creative director of Hudson Valley Lighting.
Stains can be cleaned with a soft toothbrush dampened with warm water and soap. To remove stains and streaks on glass surfaces, use a dry microfiber cloth.
Fabric lampshades
For pleated lampshades and for lampshades with embellishments, Shoshanna Shapiro, owner and head designer of Sho and Co, Maryland, USA, recommends a rubber sponge, a lint roller or even a wide paint brush. Fabric lampshades can also be washed.
Lisa Simkin of Blanche Field offers simple instructions:
Step 1. Remove dust and dirt using a feather rag, microfiber cloth or vacuum cleaner.
Step 2. Add one teaspoon of laundry detergent, soap or dishwashing gel to a container of water. Holding the lampshade by the metal frame, dip it into the soapy water.
Step 3. Gently rinse the lamp shade with warm water and place it on a flat surface to dry completely.
What not to clean a lampshade with
Avoid bleach, window cleaners and other harsh abrasive cleaners as they can damage the surface and leave streaks.
For white lampshades, experts recommend preparing a solution of a tablespoon of baking soda and warm water. Leave the paste-like mixture on the surface for about 15 minutes, then rinse with clean water.
How to clean lampshades made of other materials
Stains from paper lampshades can be removed with an ordinary rubber band.
Lampshades made of vines, bamboo and other non-wetting materials can be cleaned with a vacuum cleaner, cold air from a hair dryer or a dry microfiber cloth.
Sturdier brass and metal plafonds can be cleaned with a damp cloth and soap solution. Non-woven plafonds that have accumulated grease in the kitchen are usually cleaned with a damp cloth and a small amount of white vinegar.
Previously, OBOZREVATEL told what to rub the tiles in the kitchen, so that there was no greasy film.
Subscribe to OBOZREVATEL channels in Telegram, Viber and Threads to keep up to date.