Trending:
How to put tabs to sleep in your browser so they don't drain your laptop battery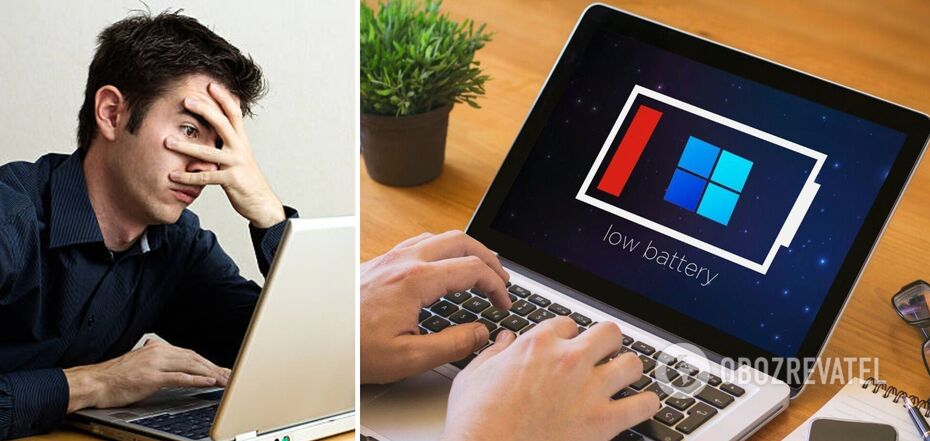 Many tabs open in the browser can have a bad effect on battery life
Ukrainians continue to live in the realities of energy shortages due to missile attacks from the territory of the aggressor country Russia. That's why it's very important to know about the tricks of your electronics that will allow you to save your laptop battery in critical moments of blackout.
One of the ways to save battery power is to "sleep" tabs in your browser. This feature allows you to put aside open tabs that you have not visited for a long time and reopen them only when you need them, explains Popsci. This will help to unload the laptop's power and reduce battery consumption.
How to put tabs to sleep in Google Chrome
The Google Chrome browser has an experimental built-in memory saving feature. Thanks to this feature, open tabs remain in passive (sleep) mode until you try to open them. In this case, the page will be opened exactly where you closed it.
To activate this feature, open a new tab in your browser and enter chrome://flags/. After that, you need to enter efficiency in the search field and change Default to Enabled. After that, you need to restart the browser using the Relaunch button that appears in the lower right corner.
Now you will see Efficiency in the browser settings - you can open it by entering chrome://settings/performance in a new tab. When you enable Memory Saving, tabs you don't use will go into sleep mode.
You can add exceptions here to prevent music sites or video hosting services from going to sleep when they are running in the background
Please note that Efficiency mode is experimental, so bugs may occur during its operation that could compromise your browser's privacy or security.
The official release of this feature is coming soon.
How to put tabs to sleep in Microsoft Edge
Microsoft Edge also offers users the ability to hibernate tabs. According to Microsoft, each tab that sleeps saves 85% of memory and 99% of CPU usage.
To launch the function, you need to open the browser settings by clicking the three dots in the upper right. Next, select Settings and System and Performance. Here you can enable or disable the tabs to sleep function, choose whether they will be displayed in a dim colour, and set the period of inactivity after which the tab will go into sleep mode.
In Microsoft Edge, you can also add sites that don't go to sleep to exceptions.
How to put tabs to sleep in Mozilla Firefox
The feature for putting tabs to sleep in Mozilla Firefox is called Tabs Offload. It is built right into the browser. Browser developers say that it turns on automatically when the system memory becomes insufficient.
After the tab is "woken up", it will save the place where the page was previously opened, as well as the data in the blank forms. Music services and video hosting sites running in the background will not be closed.
To access this feature, type about:unloads in the address bar of the new about:unloads tab and press Enter. You will then be taken to a page that shows what system resources each open tab uses and when you last accessed them. The sites at the top of the list are the first in line to be put to sleep. But the problem is that Firefox will only unload them when it doesn't have enough system memory to work.
However, you can "sleep" them yourself by clicking the Unload button.
How to hibernate tabs in Safari
Strangely enough, Apple's Safari browser doesn't have a feature called "tabs to sleep" or anything similar. Analysts assume that the browser is simply initially configured in such a way that it is able to launch processes to optimise the use of resources when too many tabs are open. There is no official information about this, as well as no third-party extensions that could "put to sleep" tabs in the Safari browser.
Earlier, OBOZREVATEL talked about how to increase the battery life of a laptop.
Subscribe to OBOZREVATEL's Telegram and Viber channels to keep up with the latest news.