Trending:
How to purify tap water: the easiest home methods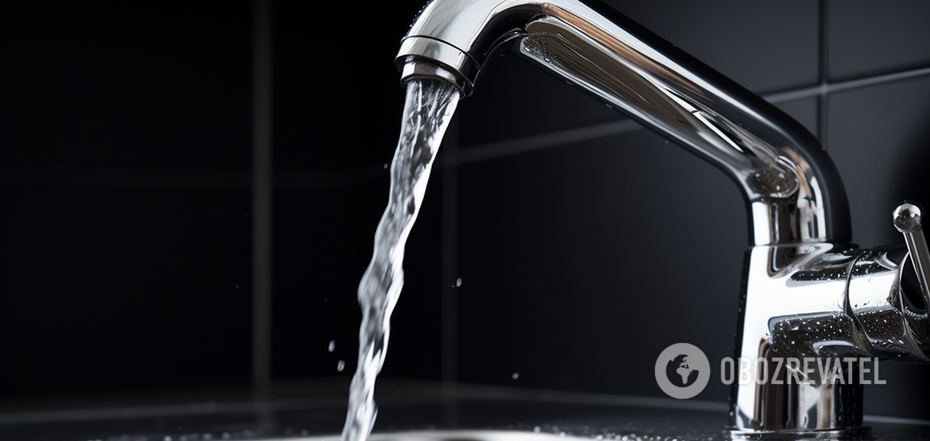 How to purify tap water
Water quality, especially in megacities, leaves much to be desired. It is recommended to purify tap water before use. The easiest way is to boil the water. The boiling process kills bacteria and germs, and some chemicals evaporate.
But boiling won't get rid of solid particles or metals. The water needs to settle, and then dense particles will settle to the bottom. Read about the easiest ways to purify water at home in the OBOZ.UA article.
Method 1
Experts advise using an affordable pharmacy product - activated carbon. It will not only purify the water but also neutralize the unpleasant taste.
How to make a filter yourself:
Step 1. Wrap several activated carbon tablets in cheesecloth.
Step 2. Place the cheesecloth with the tablets on the bottom of the water container.
Step 3. Wait a few hours.
The purified water can be used for drinking and cooking.
Method 2
If you can afford it, purchase a professional water filter.
There are several types of filters:
A carbon ("carbon") filter is the most popular and relatively inexpensive filter that purifies water using carbon. The filter purifies water from lead, mercury, asbestos and organic substances.
A reverse osmosis filter is used to purify water from inorganic impurities, including arsenic and nitrates. It should be used as an additional purification step.
A deionizing filter can soften water, but does not remove contaminants from the liquid, only minerals.
Method 3
If you cannot boil water, you can buy special disinfectant tablets or drops.
They are usually used in case of problems with drinking water. You can buy iodine tablets or chlorine tablets at a tourist shop.
The calculation is standard: 1 tablet per 1 liter of water, but you should always look at the manufacturer's instructions. Typically, the tablets purify water in 30 minutes, provided the water is at room temperature. In cold water, the tablet should be left for an hour.
These products can change the taste of water - the liquid will become sour. However, it is better to drink slightly acidic water than dirty water.
There are important caveats to using water purification tablets. People with thyroid problems, pregnant women, and the elderly should be careful with water purified with such tablets. It is better to consult a doctor.
And finally, the "tourist" method that gives the least guarantee. Water can be purified under the sun.
Put a heavy cup in the center of a wide bowl, and pour water into the bowl itself. Tighten the top of the large container with cling film, and put a weight on the cup. Put the bowl in the sun. Evaporating water will fall into the cup as purified condensate.
Earlier, OBOZ.UA told you which drink is the most beneficial for the body.
Subscribe to the OBOZ.UA channels in Telegram and Viber to keep up with the latest events.