Trending:
How to prune raspberries in the fall properly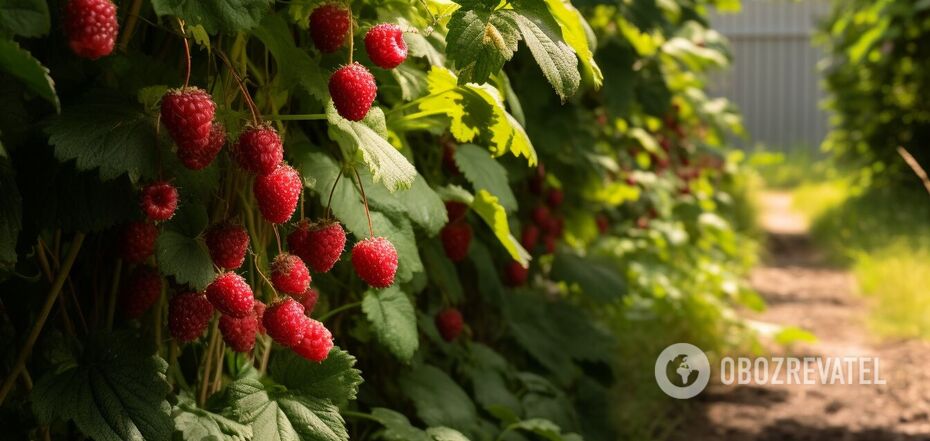 How to cut raspberries
Fall pruning of fruit plants is an important stage in preparation for frost. It is necessary to rejuvenate raspberry bushes, getting rid of diseased and damaged branches to get a bountiful harvest next season.
Most owners make mistakes when pruning, which leads to the death of the plant. OBOZREVATEL found effective tips that will help to cope with this.
Raspberries should be pruned in the first half of the fall to remove excess shoots that prevent the development of the seedling and take nutrients from the soil.
First, it is necessary to inspect the bush to determine where new branches have appeared. One-year-old spouts have a light-green color and are covered with thin, small thorns. Two-year-old branches have rough brown bark and branching at the top.
To begin pruning, choose a sharp garden tool, this can be pruning shears or secateurs.
Next, remove dry, damaged and diseased branches, cutting them from the very bottom without leaving stumps: pests and bacteria can appear there.
The distance between the stems should be 10-15 cm. This is necessary for the sun's rays to fall evenly on the entire bush because the shadow restrains the development of the seedling.
It is better to do such a procedure on a sunny, dry day so that fresh cuts do not get moisture. This can lead to rotting sprouts.
Earlier OBOZREVATEL shared what to feed raspberries in the fall with so that the harvest was abundant.
Subscribe to OBOZREVATEL on Telegram and Viber to be aware of the latest events.