Trending:
How to prune lilacs in the fall so that they are twice as lush in the spring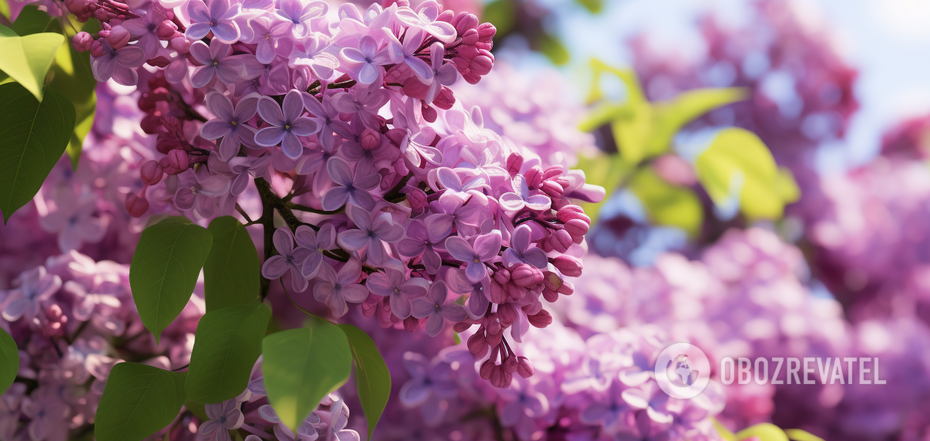 Lilac bloom
For lilacs to delight with lush and fragrant flowering in the spring, you should take care of them in advance in the fall. Proper pruning will help prepare the bushes for wintering.
Be careful when pruning branches so as not to cause harm. OBOZREVATEL has collected the best tips for fall lilac care.
When to start pruning
Many gardeners make a common mistake: they prune lilacs before the first frost. Fall pruning is important for good preparation for long frosts. You should start the procedure only when the bush loses its leaves. This usually happens after the first frost at the end of October or in November, depending on weather conditions.
How to prune
First of all, remove dry, diseased, and damaged branches. These are the ones that usually infect the entire bush with diseases and pests. Damaged shoots should be cut out completely.
The basic rule of thumb is to remove half or a third of the length of each branch. It is also important to preserve the natural shape and attractive appearance of the bush.
Pruning is done parallel to the soil.
The central branch does not need to be cut back too much as the main structure of the bush should be preserved first.
How to fertilize lilacs
Pruning is a kind of stress for the plant, so you should fertilize the lilac after the procedure. The best fertilizers are potash and phosphorus mixtures.
Experienced gardeners advise adding a little fertilizer under the root and watering the plant. You can then cover the root zone with a layer of mulch (for example, straw). This will maintain the optimal level of humidity and stable temperature.
Improper pruning, as well as severe damage to the main trunk, will cause irreparable damage to the plant. Thus, avoid excessive removal of healthy branches.
OBOZREVATEL previously shared how to clean the entire garden in the fall and what to do before the leaves fall.
Subscribe to OBOZREVATEL on Telegram and Viber to keep up with the latest news.