Trending:
How to prune apricot in the fall: the fruit will be like on a young one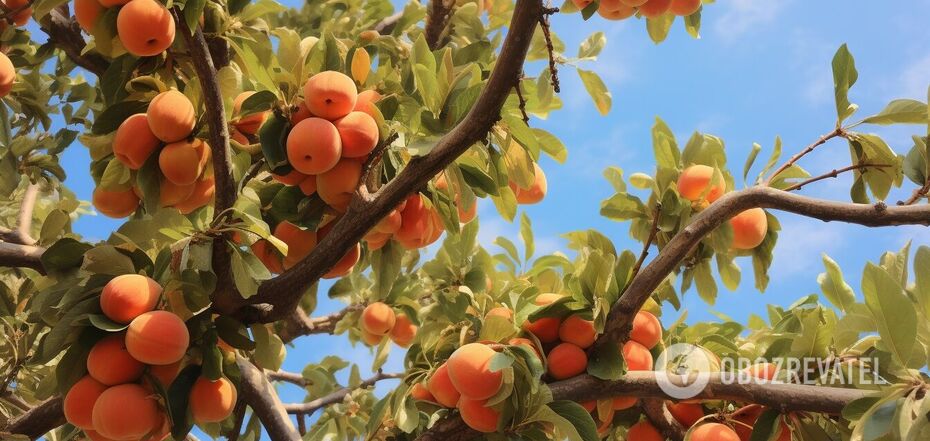 How to properly prune an apricot
Pruning fruit trees will ensure good growth, development, and a bountiful harvest. Apricot quickly forms new shoots, so you need to take care of the seedling in time.
The owners must follow the rules when cutting branches, because incorrect execution will only harm the tree. OBOZREVATEL has found effective tips to help with this.
Although the apricot is unpretentious in its care, if you cut the branches carelessly or do not do it at all, you can't expect a harvest next season. Therefore, the tree needs to be taken care of both in spring and autumn, especially if it is an early or medium apricot variety.
The owners should cut off 1/3 of the length of the branches in the fall so that they do not break under the weight of the crop next year.
Only young shoots need to be pruned. First of all, pay attention to damaged or diseased branches, or those that cross. Be sure to remove them.
Treat the cuts with brilliant green, garden varnish (a soft resinous substance consisting of wax, lanol, and rosin) or special preparations. This will help prevent water from getting on the cut and the appearance of spores of pathogenic fungi that infect the tree, and in a few years can destroy it altogether.
Be sure to prune the tree before the first night frosts and the rainy season begin. This way, the apricot will recover quickly and will be able to survive the winter.
If it is a young tree, cut off only the top, and next year you should also remove the side branches.
Apricots that have been bearing fruit for 8-10 years can be rejuvenated by cutting off the lower side shoots.
Choose a warm day for this procedure and use sharp, sterile tools.
Earlier, OBOZREVATEL told you how to properly care for apricots throughout the year to ensure a plentiful harvest.
Subscribe to OBOZREVATEL's Telegram and Viber channels to keep up with the latest developments.