Trending:
How to protect your home from rodents before the cold snap: tips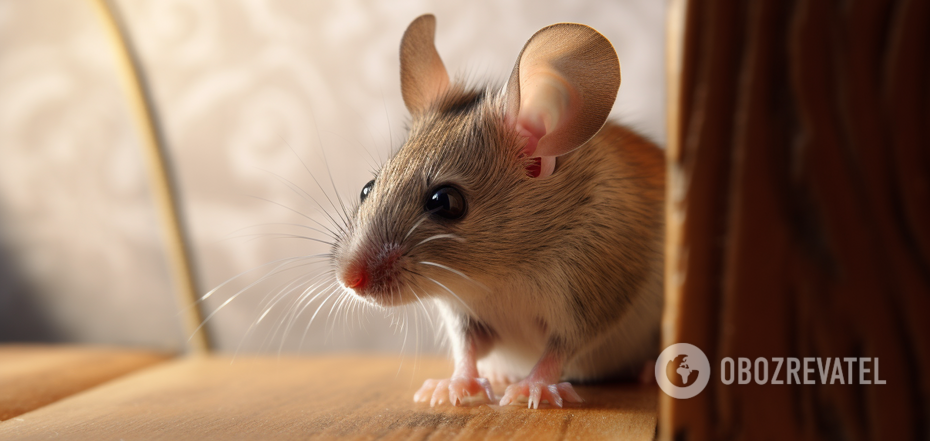 As the weather gets colder, mice start looking for warmth, and it's up to you to keep them out
With the onset of autumn, we spend less time outdoors and more time indoors. And some uninvited guests can move in with us for warmth. Residents of private homes are especially familiar with this problem. We are talking about mice and other rodents that also seek warmth and food in the fall.
You can reduce the chances of them getting inside on your own. Best Life has collected the main life hacks and expert advice on this subject.
Examine the door carefully
It is a human who needs a wide-open door to get inside the house. A small gap is enough for a mouse. That's why it's important to carefully check the door frame for holes and loose fitting before the cold season begins. Fixing them will both keep more heat inside and keep rodents out. You can check the door yourself, for example, by shining a flashlight on it in the dark - light will penetrate the cracks, or you can call a special service to adjust and close everything.
Check other entry points
But mice can get in not only through doors. Foundations, exterior walls, and roofs can be access points for them. Therefore, they also need to be inspected for holes, cracks, and crevices. Even the smallest of them need to be sealed, because a mouse can get through even an incredibly narrow opening. It is useless to cover them with polyurethane foam, as the animals can chew through it.
Pay attention to the decor
In the fall, you especially want to decorate your home. And there are plenty of reasons to do so - it's Halloween. But pumpkins, traditional for this holiday, are a real bait for mice and other pests. That's why experts don't recommend keeping them outside for too long and removing them immediately after the holiday.
Find all the leaks
Faulty plumbing can also be an excellent entrance gate for rodents. Therefore, before the cold weather arrives, it is important to check all pipes, sinks, bathtubs, and toilets for leaks. Also look for areas of standing water around your home. Various pests are also fond of them.
Store firewood properly
Firewood is home to all sorts of things. They can become a cozy corner for both fairly safe hedgehogs or snakes, which, by the way, will hunt mice, and for rodents themselves. So keep your fireplace or stove wood supply as far away from the house as possible. And keep this place clean, so it's less likely that someone unwanted will get there.
Don't neglect fall cleaning
We usually associate spring with the cleaning season. But it's also a good idea to clean up your house in the fall. That's because in this way you can reduce the number of potential mice and rat baits. Vacuum all rooms thoroughly and pay special attention to the kitchen, pantry, and all places where food is usually stored. Put all food in tightly closed containers.
Clean up the yard
Trees and especially shrubs that have grown over the summer can provide a shelter for rodents in the fall. And with the onset of cold weather, they will try to move to a warmer place. That is, into the house. Therefore, it is necessary to cut all garden plants in a timely manner, remove leaves from lawns and take out all garbage. The cleaner the yard is, the less pests will be interested in it.
Earlier, OBOZREVATEL told you how to properly clean up plastic garden chairs after the summer season.
Subscribe to OBOZREVATEL's Telegram and Viber channels to keep up with the latest developments.