Trending:
How to protect clothes from moths: top 5 life-saving methods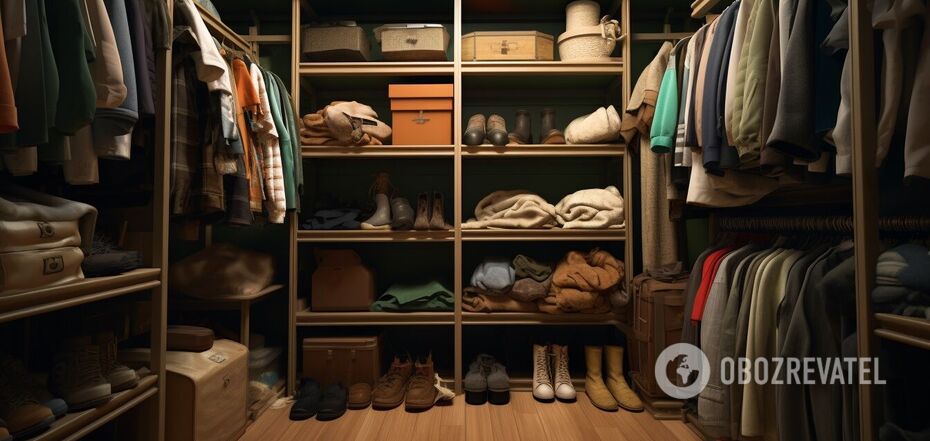 How to protect clothes from moths
Moths feed on keratin found in hair, food debris, sweat, and skin cells. But this substance is also found in fur and wool, so if you see small holes in your clothes, you have pests.
Moths lay larvae that feed on your wardrobe. OBOZREVATEL has found effective ways to avoid this.
Washing
Insects are attracted to food and sweat stains, so wash your clothes and bedding regularly and thoroughly. The pleasant smell of fresh clothes will scare away pests.
Proper storage
The place where things are stored should also be clean and tidy. Moths prefer moist and warm environments with a musty odor. So try to clean your closet regularly.
Seasonal items
If you have a separate closet or shelves for seasonal items, make sure they are securely closed. Check the condition of your clothes from time to time and wipe down the shelves, but do not leave them wet.
Natural remedy for moths
You can use rosemary, cloves, bay leaves, lavender, and thyme to repel moths. This way, you will fill the house with a pleasant scent and avoid damaging your clothes.
Place small bunches of dried herbs in different rooms, or place them in a cloth bag and put them directly in the closet.
Lavender solution
If you like the smell of lavender, you can make a spray out of it. You will need a few drops of essential oil and water. Mix it all up and spray it on the carpet, curtains, and other surfaces. You can even spray your bedding.
Earlier, OBOZREVATEL published a simple way to get rid of moths in kitchen cabinets without chemicals.
Subscribe to OBOZREVATEL's Telegram and Viber channels to keep up with the latest developments.