Trending:
How to properly set aside utensils: dinner etiquette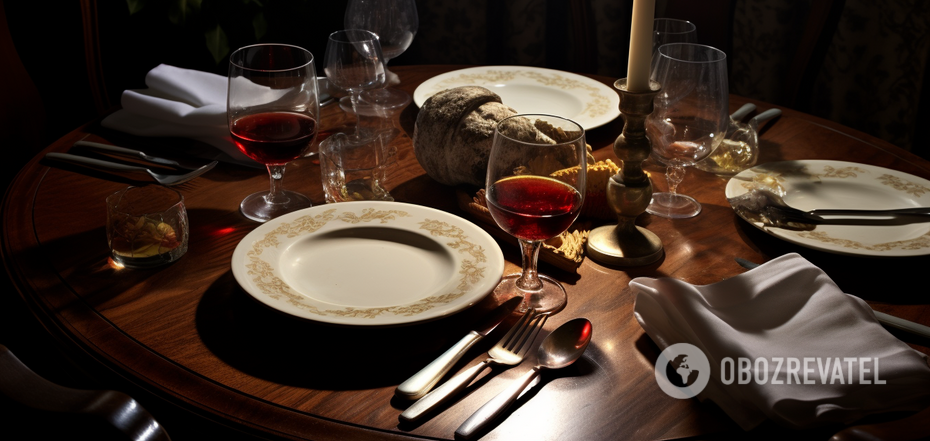 How to properly set aside utensils: dinner etiquette
The culture of behavior at the table requires compliance with the rules of etiquette, generally accepted in most countries of the world. Of course, there are some nuances associated with the peculiarities of ethnicity or region, but now we are talking about the traditional rules of behavior in a restaurant, cafe or at a business reception.
The video of Canadian blogger, etiquette expert Dr. Clinton Lee, caused a real resonance in the network. The specialist tried to explain how to properly set aside the devices during dinner.
Imagine the situation: you come to dinner, sit down at the table, and the waiter brings out a dish. You take the cutlery, cut off, say, a piece of steak and start chewing it. Where do you put the fork and knife in this case: hold it in your hands, put it on the plate or put it next to the plate?
Clinton Lee pointed out that cutlery should not be held in your hands while chewing food. They should be set aside. But where to - this is already a question, because unanimity has not been reached.
According to the expert, there are two schools of etiquette on this issue. According to the first, while chewing food, the knife should be placed on the plate, and the fork - on top of the knife. There is another option: after cutting off a piece, you put it in your mouth, after which the fork should lie on one side of the plate and the knife on the other.
The etiquette expert advises to decide how to act according to the situation: you should observe how the hosts eat.
Such rules seemed too harsh to many people - it is much more convenient to hold cutlery in your hands. Some wrote that they chew their food in seconds, so fiddling with a fork and knife is not convenient. Other users noted that it was hard for them to imagine a meal where any of these techniques were used - except perhaps at royal meals. However, there were also those who found the rules of etiquette "to their liking". One user admitted that he recently went on a cruise and tried to use the cutlery tips. He liked the tips and felt like a refined member of the upper class.
Etiquette rules are not about fads and ostentation. Etiquette is necessary to show respect for others, to ensure a comfortable stay in eating establishments and to enjoy the process of eating.
By the way, OBOZREVATEL collected a dozen tips that will help to make the right impression during a business dinner.
Earlier OBOZREVATEL told about the rules of etiquette associated with alcohol.
Subscribe to OBOZREVATEL channels in Telegram and Viber to keep up to date.