Trending:
How to properly prune raspberries in the fall: the perfect method to prepare for winter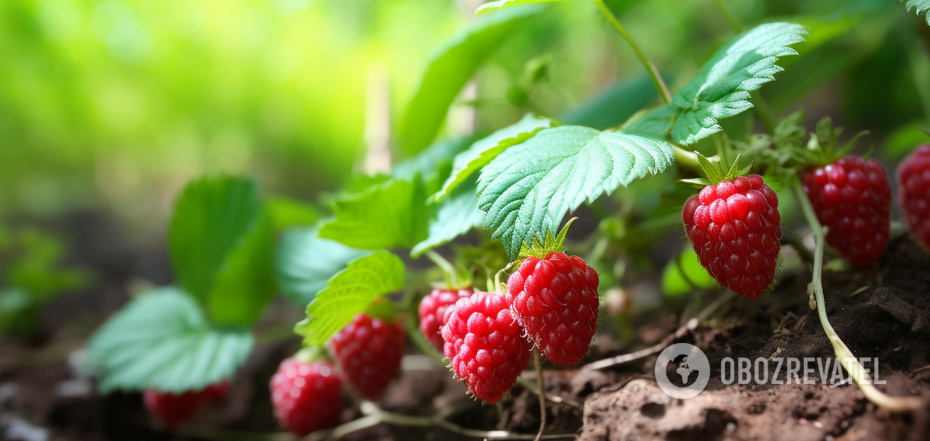 How to prepare raspberries for winter
Autumn is not a time for rest for experienced gardeners. Even though the harvest has already been harvested, you should still have time to prune and insulate your plants before winter.
To do the right pruning, it is important to know all the nuances. For example, you should determine what kind of raspberries grow in the garden: ordinary or remontant, and how often you want to harvest them per season. Read how to properly prune raspberries in the fall in the OBOZ.UA article.
How to prune raspberries
Raspberries should be pruned with a well-sharpened pruner. It is important to make an even cut so as not to reduce the plant's resistance to frost. During pruning, you should periodically disinfect the blade to prevent the shoots from becoming infected with diseases or pests.
When and how to prune raspberries
Pruning should begin after fruiting, usually in late September and mid-October.
Both annual and biennial shoots should be pruned. Annuals are identified by color - they have a characteristic greenish tint.
The branches that have borne fruit are cut to the root to avoid the formation of stumps. This will also prevent pests from multiplying.
When pruning common raspberries, first remove all weak and biennial shoots, and leave 8-10 of the strongest stems among the annuals that will bear fruit next season if the raspberry grows as a bush.
For raspberries on a trellis, the number of shoots is adjusted depending on the ease of tying them to the structure. All the shoots should have enough sunlight in the next season, so it is important to thin out the raspberries well.
How to prune remontant raspberries
Removable raspberries produce twice a year. To get an early harvest, you should leave some of last year's shoots, but no more than 3-5 per bush.
Pruning of remontant raspberries is carried out with certain features. First, the upper parts of the annual shoots are removed, then the biennial shoots. Weak shoots should also be cut out - they will only take strength from strong branches and have low chances of surviving the cold winter.
What to do after pruning
Pruning is stressful for the plant. After the procedure, you need to water the bushes abundantly with water, especially for remontant raspberries.
Pruned raspberries should be mulched with dry straw for the winter.
Earlier, OBOZ.UA told you what popular fertilizers can actually harm plants.
Subscribe to the OBOZ.UA channels in Telegram and Viber to keep up with the latest events.