Trending:
How to properly prune lavender: the bushes will become lusher and bloom better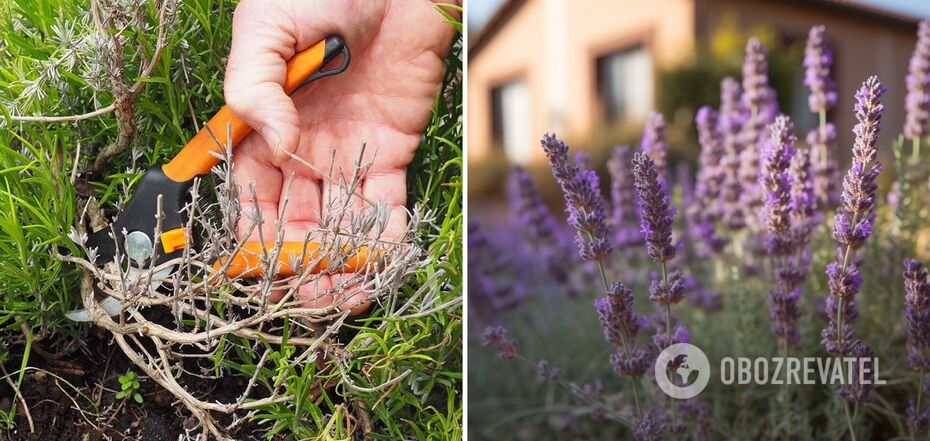 Proper pruning will rejuvenate and revitalize lavender bushes.
Lavender in the garden is not only an ornament to the plot, it also spreads a wonderful fragrance and repels insects. And the more lush the bushes, the greater the effect. And to ensure lush growth of lavender, it should be properly trimmed.
OBOZREVATEL learned the subtleties of this case. With proper pruning you will have luxurious bushes and bouquets of lavender almost all summer.
It is best to cut lavender after it blooms. This way the perennial plant will only look better next season.
The tool for pruning plants should always be sharp, and before using it, it should be disinfected. This can be done by dousing the blade with boiling water, treating it with a solution of manganese or special means. You can use both a small pruner and a knife.
Start pruning from the lower part of the bush. The branches are shortened by a third, but not more than 10 cm from the ground. This stimulates the growth of new shoots in the next season, and also facilitates access of sunlight and air to all parts of the plant.
Remove those parts of the branches that have not yet had time to become stiff. They are easier to regenerate and tend to branch, which will give the plant a more lush appearance in the new season.
Old, withered and damaged branches should be removed completely. This will revitalize the whole plant and allow it to put more energy into the growth of young parts.
A neglected bush should have all branches cut back by a third. This will help to rejuvenate the lavender and improve its condition.
Earlier OBOZREVATEL told, what garden flowers grow best in the open sun.
Subscribe to OBOZREVATEL channels in Telegram and Viber to keep up to date.