Trending:
How to properly cough in public: etiquette rules that are often not followed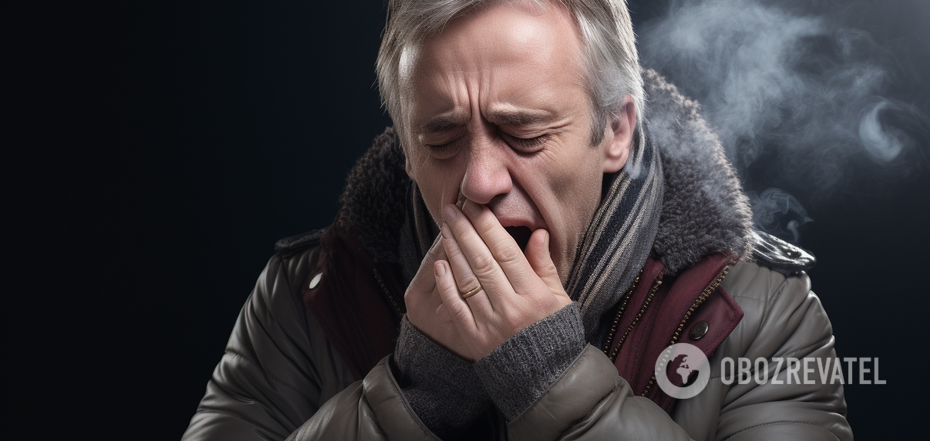 How to cough in public places
Fall is the season of flu and colds. Cold, rainy weather and sudden temperature changes lead to a decrease in immunity and a surge in seasonal illnesses. It can be quite unpleasant when a coughing fit suddenly hits you at a meeting with colleagues or in public transportation.
Sputum droplets can fly over quite long distances - up to several meters - and viruses are transmitted by airborne droplets. It turns out that there are also etiquette rules for coughing in public places. Read OBOZREVATEL's article on how to cough in public and why you shouldn't neglect the rules of protection.
If you are coughing
The first rule of the common cold is self-isolation. If you feel symptoms of the disease, consult a doctor to choose the right treatment algorithm. In case of viral infections, you should stay at home and limit the number of contacts with people as much as possible to prevent the spread of the disease.
If you get a cough in a public place, try the following tips:
Carry a handkerchief or tissue with you and cough into it.
Avoid contact with sputum - throw the tissue away immediately after use.
If you don't have a tissue, you can cough into the crook of your elbow as a last resort.
Never cough into the palm of your hand - this will only spread the virus.
If you do cough into your palm, wash your hands with soap and water and use an antiseptic as soon as possible.
Don't forget about medical masks - there are probably many left over from the Covid pandemic. Use other means of respiratory protection as well.
If someone coughs next to you
Let's imagine an unpleasant situation: you're in the middle of a crowd of people and someone starts coughing a lot. In this case, you need to:
keep as far away from the person coughing as possible;
wear a mask or other respiratory protection;
try to leave the crowded place as soon as possible.
By the way, garlic is one of the most popular folk remedies for the common cold. It is used for prevention and given to those who are already sick to ease the course of SARS. But whether garlic can really help strengthen the immune system and cure the common cold - read the article.
Earlier, OBOZREVATEL talked about a proven way to strengthen the immune system and protect against colds.
Subscribe to OBOZREVATEL 'sTelegram and Viberchannels to keep up with the latest developments.