Trending:
How to prevent windows from fogging up: a simple winter life hack for cold weather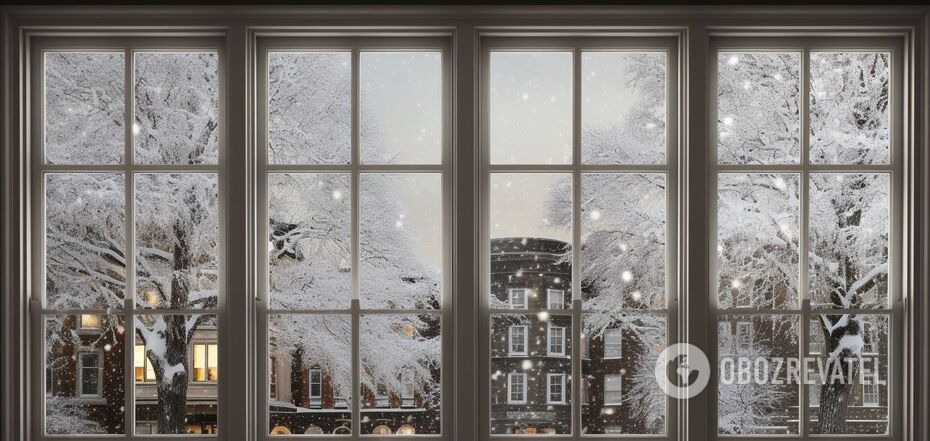 How to prevent windows from fogging up
Window fogging is a common problem during the cooler months of the year. Condensation forms when warm and humid indoor air comes into contact with the cold surface of the glass. This affects not only the appearance but also creates favorable conditions for the development of fungus and mold on the wall.
OBOZ.UA has found an effective method that will help to cope with this problem. You will need a simple product that every housewife knows about.
Baking soda
This is an indispensable tool in cleaning and laundry. Baking soda will not only remove stubborn stains and help get rid of unpleasant odors but also create a protective layer on the glass that will prevent condensation from settling. This will not affect the appearance of the window as the glass will be clean and transparent.
Dissolve two tablespoons of baking soda in one liter of water, soak a sponge in the liquid, and wipe all the windows thoroughly. Then wipe everything again with a dry cloth to avoid streaks and remove excess moisture.
Repeat this procedure once a week or as needed.
If you are making repairs, you need to think about everything in detail to avoid condensation in the future. First of all, pay attention to the ventilation in the room and the insulation of the walls.
Do not leave the door open after a hot shower, as steam settles on the windows. It is better to dry clothes on the balcony or in a well-ventilated room so that moisture evaporates faster.
Earlier, OBOZ.UA shared how to insulate windows to avoid freezing without heating.
Subscribe to OBOZ.UA on Telegram and Viber to keep up with the latest news