Trending:
How to prepare indoor plants for winter: 5 things to do now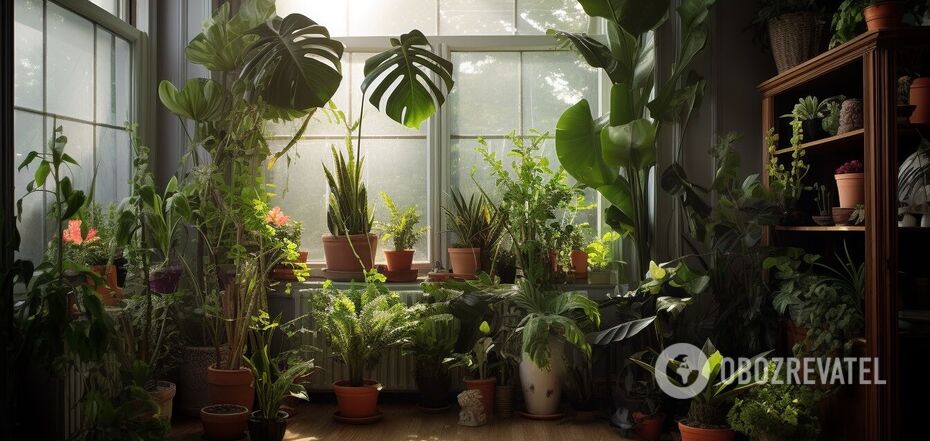 How to prepare indoor plants for winter
Indoor plants need special care in winter because their growth slows down. To ensure that your potted plants bloom and survive the cold snap, you need to create favorable conditions for them.
Some plants have a hard time with temperature changes. Therefore, OBOZREVATEL has found effective tips to help prepare flowerpots for winter.
Fertilizing
It is necessary to fertilize the flowers before the cold snap, this will be enough for the whole winter. During this period, they need rest, and fertilizers will lead to excessive stress, which will contribute to poor growth in the spring.
Pests
Warm, cozy houses attract various insects that choose a place to spend the winter. It is necessary to inspect indoor plants from time to time to identify unwanted "guests" in time. These can be mites, whiteflies, or other pests. Get rid of them before they harm other plants.
Light
With the onset of the cooler season, the days become shorter and the amount of sunlight for plants decreases. While you can, move the pots to more lighted areas. Remove any damaged leaves and twigs so that they have time to renew.
Watering
Houseplants need less watering in the fall and winter. Excessive moisture will cause water to accumulate at the bottom of the pot, which will destroy the roots and weaken growth. Water plants once every two weeks, and cacti can go without water until spring.
Heating
Flowerpots need rest during the winter months, so don't place them near a radiator. This way they dry out faster and become more vulnerable to diseases and pests.
Earlier, OBOZREVATEL published an all-purpose fertilizer that will prolong the flowering of indoor plants.
Subscribe to OBOZREVATEL on Telegram and Viber to keep up with the latest news.