Trending:
How to politely cancel a job interview: rules of business etiquette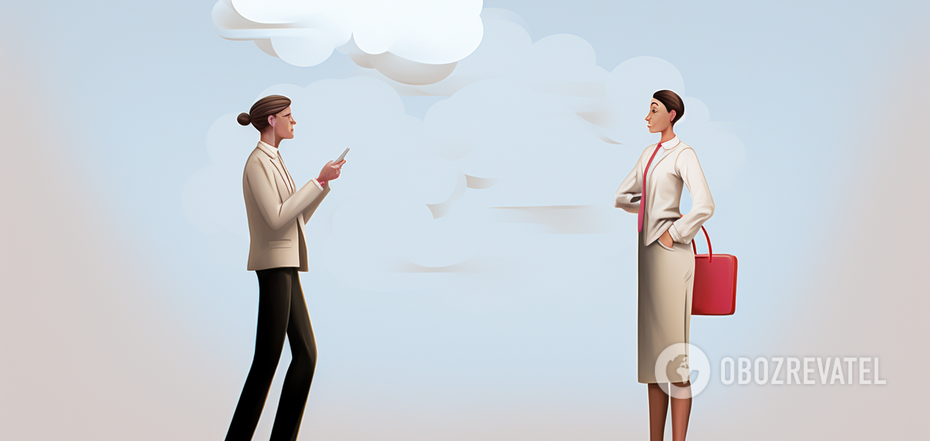 Rules of business etiquette
Knowledge of the rules of business etiquette is the basis for effective cooperation. You will have a competitive advantage in the labor market if you are a professional who knows his/her business and at the same time shows good manners, good manners and negotiation skills.
However, situations are different and sometimes you have to cancel interviews. The worst thing you can do is just ignore the calls and messages of the recruiter. OBOZREVATEL tells how to politely explain the refusal to meet.
Why you can not ignore the recruiter, if the interview has already been agreed upon
It is always unpleasant to turn people down, but it is possible to cancel a job interview so that everyone is satisfied (or at least not offended). Even if you have already responded to an offer, but you have thought about it and decided that the job or salary is not to your liking (or other unpredictable circumstances), you can cancel the interview without forgetting the rules of etiquette.
You can't pretend that you forgot about the meeting, ignore the recruiter's message, don't answer his calls or block the number altogether. This is definitely not the best plan of action.
The chances of you being blacklisted by the company are multiplied. And the recruiter can tell about your unacceptable behavior to colleagues from other firms. So ignoring a potential employer, if a meeting has already been arranged in advance, can make you known as a very unreliable employee. You even run the risk of being included in a potential database of a priori unacceptable candidates.
How to politely cancel an interview
The first rule of good manners is to write or call to cancel the meeting as soon as possible.
If you don't like phone calls, write a message. For example, use the following sample:
A greeting, reminding you of yourself ("This is Ivan Kotigoroshko, we had an interview scheduled for a sales manager position on Tuesday, September 12, 11 a.m.").
Notification that unfortunately you will not be able to attend the interview.
A brief and clear reason for the refusal.
An apology ("I apologize for having to change plans").
A courteous farewell ("I wish you success in finding a worthy candidate, I am sure that the right specialist will be found as soon as possible").
Point three may seem a bit unpleasant. Many people prefer to simply cancel the meeting without explaining the reasons for refusal. However, it is better not to skip this point. Honestly state what does not suit you in the vacancy: schedule, salary, duties, office location, inability to work remotely, etc.
Recruiters collect and analyze the reasons for rejection. This is important information for them, which in the future will help them optimize the process of finding employees. You can communicate the reasons very tactfully, for example: "I am impressed with the proposed schedule and social package, but I am considering at least partially remote work. It is inconvenient for me to travel to the office every day", or "the position is very interesting, but I am not sure that the duties and position will lead me to the career goal I am striving for".
If you forget about the interview
Life is very changeable and volatile, especially in war. Daily hassles, air raids, heavy news or difficulties in your personal life can throw you off balance. As a consequence - suddenly you realize that you have forgotten about a job interview.
You feel awkward and hesitate whether to call the recruiter after the fact - the meeting hasn't taken place anyway. According to the rules of etiquette, you should make a phone call or write a message. The conversation may not be very pleasant, but apologizing will definitely make you feel better.
Also OBOZREVATEL told how to properly communicate with the head and why you need the rules of subordination.
Subscribe to OBOZREVATEL channels in Telegram and Viber to keep up to date.