Trending:
How to peel walnuts without a hammer: an easy way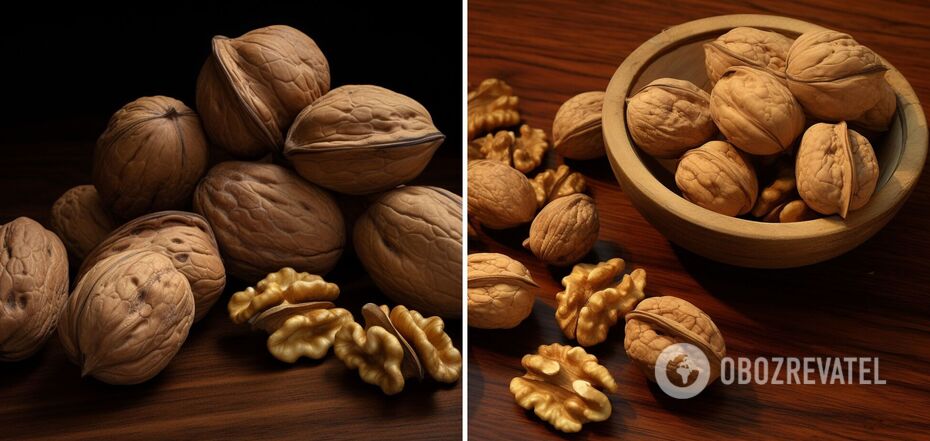 How to peel walnuts
Walnuts are a healthy food that is packed with many vitamins that improve brain function and prevent heart disease. But getting a walnut out of its shell is not so easy and requires a lot of effort.
OBOZREVATEL has found a simple way to help you do it easily. You don't need a hammer or other heavy object.
At first glance, it seems that peeling a cracked shell is easier than picking out a whole nut, but it's not. So pay attention to damage to the outer shell.
Pour warm water into a bowl, immerse the walnuts in it, and leave them for 30-60 minutes. The water will help soften the shell and make it more elastic.
Then take the nuts out and press the shell with your fingers a little, it should crack. Avoid strong blows or heavy objects to avoid damaging the core.
If some nuts are still difficult to peel, try piercing the shell with a knife. Once you have removed all the kernels, dry them in the fresh air or pat them dry with a paper towel.
To preserve walnuts until spring, you need to follow a few rules.
Avoid light and moisture
Store nuts in opaque containers, bags, or sacks. All containers should be airtight to prevent foreign odors from getting in.
Temperature
The optimal temperature is between 0°C and 4°C. It can be a refrigerator or a basement if there is no mold or mildew.
Earlier, OBOZREVATEL told you how to store walnuts properly so that they do not spoil.
Subscribe to OBOZREVATEL 's Telegram and Viber channels to keep up with the latest developments.