Trending:
How to pack for a beach vacation: what must be in your suitcase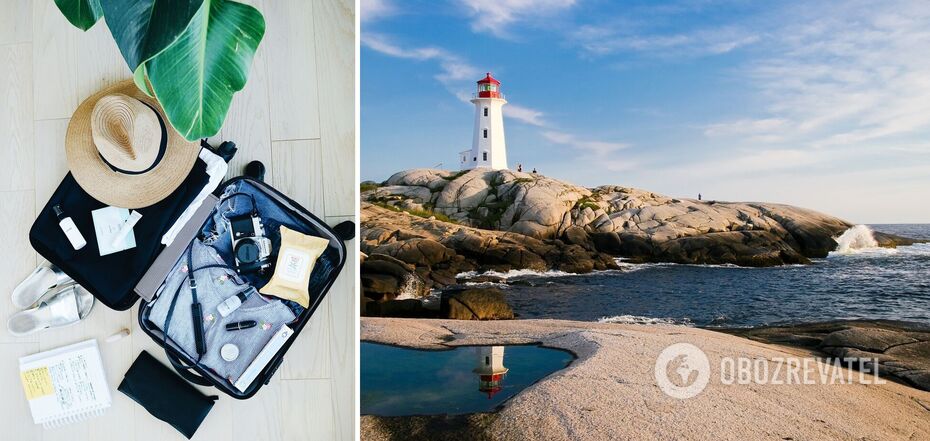 How to pack a suitcase on vacation
Agree: pulling a big suitcase on vacation is not at all desirable. But what to do when you need to put things, and shoes, and steamer, and cosmetics, and so many more "and"? For starters, you need to sit down and think carefully about your luggage. The following tips will help you do just that.
Create your "capsule"
A capsule is a few things that fit together perfectly. That is, all the t-shirts and sweaters you take should match the pants and skirts. The same goes for shoes as well. This will greatly reduce the amount of clothes you take with you.
Get to know the local customs in advance
Not all countries allow you to wear the things you are used to wearing. For example, in some countries, women are not allowed to show up in public places with their legs or shoulders exposed. Sometimes some restrictions apply to men as well. Therefore, it is not superfluous to look for information about different cultural peculiarities of the chosen resort.
Do not forget about beachwear
It's not just about a swimsuit or swimming trunks (you won't forget them). It is advisable to bring a lightweight cape or a long-sleeved T-shirt to protect yourself from burns in hot weather.
It is also worth taking flip-flops or sandals that you will only wear on the beach. They should protect your foot well from possible pebbles and even glass in the sand.
Many stores offer special socks for swimming. They have silicone or rubber parts that protect against scratches or insect bites.
Take care of your headwear
If you think that a cap or hat is not fashionable, you are very wrong. Headwear has been at the top of popularity for several years now. In addition, they perform many important functions: protect you from sunstroke, do not let your hair change color under the influence of rays, reduce the load on the eyes, even if you do not wear sunglasses. Therefore, this accessory should definitely be in your suitcase.
Take a beach towel
But first, find out if your hotel provides one. In many resorts you will not need your own beach towel, so you will not need to bring it from home. Therefore, it is better to clarify this point in advance.
Collect the first aid kit
Here we will not tell you anything new. Traditionally, a first aid kit should contain:
painkillers;
anti-inflammatories;
fever pills;
Band-Aids;
antiseptic agents;
sunscreen or spray;
personalized medication kit (if needed).
We advise you to also put in an electronic thermometer (note, not a mercury thermometer), a tonometer if you have blood pressure problems, and a pulse oximeter if you have lung or other respiratory problems.
Form a personal hygiene kit
Most resort hotels provide their guests with shampoos, shower gels, bathing caps and soaps. However, in most cases, this is not enough. Don't forget to bring toothpaste and toothbrush, deodorant, deodorant, shaving gel, razor, cosmetics, after-sun and other necessities.
Buy a beach bag
If your hotel is not on the beachfront, it is worth taking care of your beach bag. It should be large enough to hold all the things you need for a comfortable vacation.
Friendly advice: buy additionally a small waterproof case, in which you can put money and jewelry. This is a very convenient thing at sea. But you should not put in it all the available cash. Just a few bills, enough for travel and small expenses.
Don't forget about entertainment
This point is most relevant for families with children. On the beach kids can be bored, so it is worth taking toys suitable for playing in the sand. It can be a ball, a spatula, all kinds of molds. You can buy them at the resort, but be prepared to pay twice the price. If you want to save money, it is better to take such things from home.
Also on the beach you may need an air mattress or a vest for swimming, but this is left to your discretion.
Prepare your documents
Let's write this last point so that you definitely don't forget about it. Documents and money are the most necessary things. They should be kept in a safe place.
What you may need to travel abroad:
passport;
passport;
identification code;
insurance policy;
round-trip tickets;
power of attorney for the child;
confirmation of hotel room reservation;
bank statement;
COVID certificate (some countries still require it).
The list may vary, it all depends on the chosen destination.
Earlier OBOZREVATEL told how to prepare for a long bus trip.
Only verified information from us in Telegram-channel Obozrevatel and in Viber. Do not fall for fakes!