Trending:
How to open roses in a bouquet: a quick and easy handy trick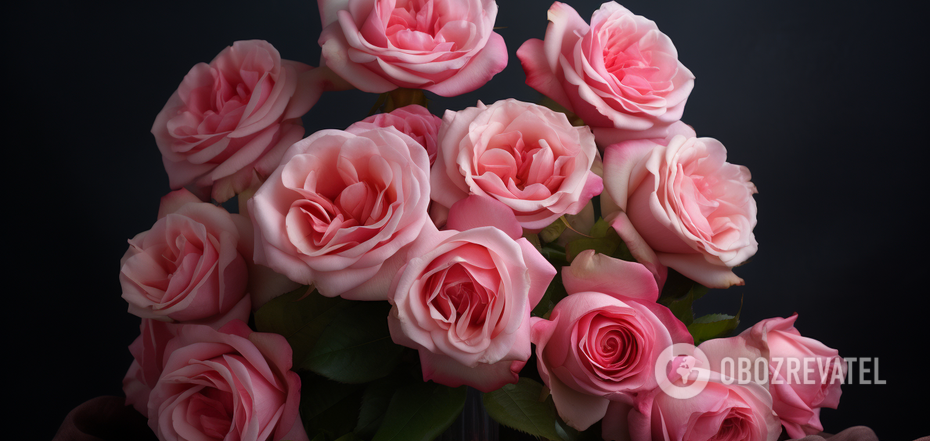 Bouquet of roses
A bouquet of roses is an invariable classic, always appropriate gift that will definitely not leave indifferent. Wishing that the flowers delighted bright and lush bloom as long as possible, florists advise to choose not fully bloomed roses. But densely packed rows of petals, as a rule, minimize their "wow-effect" and reduce the overall size of the composition.
To solve this problem, TikTok blogger Claire Sullivan has come up with a rather interesting solution. Given the delicate structure of the flowers and their tendency to lose petals, at first glance it may seem like a risky move. However, those who have already tried the flyhack, reassure: the method really works.
How to open roses in a bouquet
To quickly and safely open roses at home, you need to follow two simple steps. First of all, prepare the roses and carefully trim the ends of the stems.
Disinfect your knife or pruning shears.
Dip the stems in a container of water.
Cut the stems at a 45-degree angle.
In the process of storage, florists recommend updating the cut by 0,5-1 cm every day.
Then take the rose and turn it upside down. Gently twist the stem between your palms until you notice the petals separating, then flip it back over.
Next, Claire suggests turning the detached petals outward by "pressing on the lower outer part of each petal." This technique is called reflexive, because it allows you to open tightly gathered rose petals. You can separate only the first rows of petals or open the entire flower - it is already at your discretion.
An important caveat: do not make too much effort, do not make sudden movements, do not pull the petals, especially if you are dealing with a rose that has already stood in water for a long time.
To avoid damaging the flower, gently pinch the bottom of the bud before you start turning it. If it's still tight enough, you can try the suggested trick, but if it's sagging or you notice that the petals are starting to fall off, you're probably better off just giving the flower as it is.
Earlier OBOZREVATEL told about the process of growing roses. If you do the right pruning, the bush will form side shoots - so the rose will visually become more voluminous. Experienced gardeners immediately pay attention to the cut: clean and milky-white indicates a healthy branch, further cut is not necessary. If the cut is brown or spotted, you need to cut again, a little lower, until you are sure that the core is clean. More about the rules of pruning different varieties of roses - read in the material.
Earlier OBOZREVATEL told how to prolong the flowering of roses.
Subscribe to OBOZREVATEL channels in Telegram and Viber to be aware of the latest events.