Trending:
How to make your perfume last a long time: a summertime tip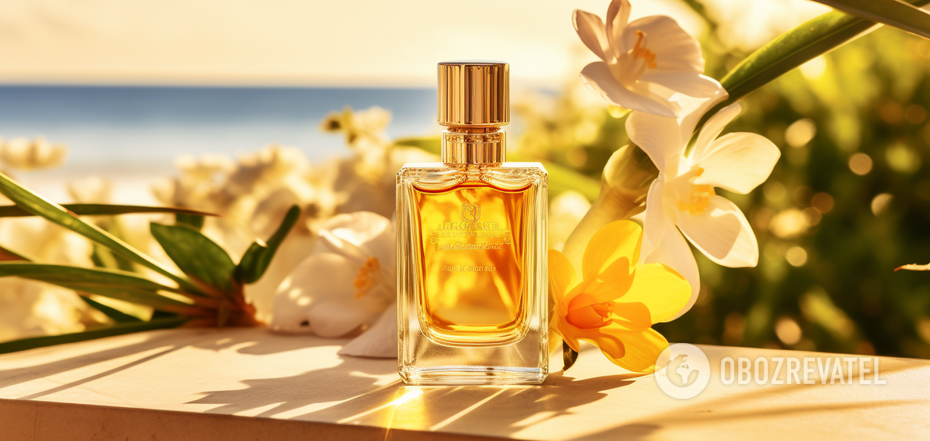 Summertime tips for long-lasting fragrance
When you find the perfect fragrance, you want it to stay on your body as long as possible. But in summer, some perfumes wears off very quickly, leaving no hint of a pleasant trail.
It doesn't even depend on the type of fragrance: fruity-floral, oriental perfumes and even musky vanilla lose their saturation faster in summer. Express told how to make the fragrance of perfume last all day.
Perfume water usually lasts longer on the skin than eau de toilette. This is due to the higher concentration of essential oils.
Specialists in the manufacture of perfumes advised an interesting tiphack. They suggested putting the bottles in a cold place. According to experts, many factors can cause a change in flavor, but especially the heat is merciless to the spirits. Therefore, you should not store bottles on shelves, which can get direct sunlight. Another reason for the weathering of fragrances is excessive humidity.
In summer, you can put the bottles in the refrigerator. Experts say that low temperatures will not harm the liquid, but on the contrary, help to better preserve the fragrance.
Low temperatures are especially effective for enhancing fresh perfume notes - citrus, mint and bergamot. In general, it is advisable to store perfume in a cool and dry place, such as a drawer or closet.
There's another interesting tip that can help preserve the scent on your skin. The tip is very simple - before applying perfume, cover a small area on your skin with scent-free moisturizer or even petroleum jelly. The thick consistency will fix the fragrance and help it last all day. It is best to apply the cream to the pulse points.
Another trick is to add body lotions to match the perfume scents. You can buy them in gift sets or separately - they will cost less than perfume water.
In the past, OBOZREVATEL told you how to choose your personal scent by mixing several compositions. These rules will make life easier because you won't have to buy new bottles.
Subscribe to the channels of OBOZREVATEL in Telegram and Viber to keep up with the latest news.