Trending:
How to make your luggage arrive first at the exit of the airplane: clever tricks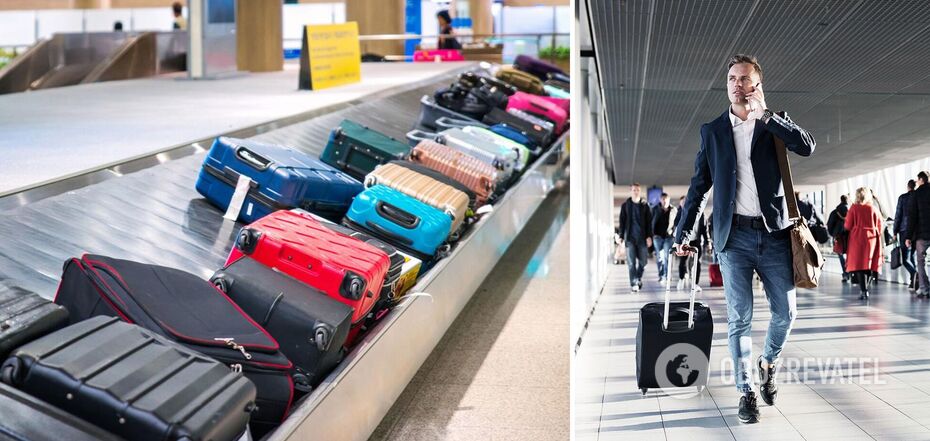 Sometimes passengers wait a very long time for their luggage
For many air travelers, the most unpleasant moment is the waiting time for luggage. Dreams of quickly grabbing your suitcase and getting out of the airport are dashed by the interminably long famous baggage carousel, which seems to take out the bags of all passengers except yours.
To ensure that your suitcase arrives on the conveyor belt first you should follow the advice of an expert in the field. The Sante Plus edition has collected the most effective flyhacks.
How to get your luggage at the airport quickly
The ritual of air travel involves many nuances regarding luggage. You have to make sure that your suitcases do not exceed the authorized weight, check the list of prohibited items, arrive at the airport a few hours before departure to complete all the steps before boarding.... And then, finally arriving at your destination, you can have a very long wait for your travel bag .
First of all, flight attendants advise not to rush to check-in. Contrary to popular belief, if you check in among the first passengers on the list, you may be the last to receive your suitcase. If your suitcase arrives in the baggage compartment with the last cart, it will be one of the first pieces of luggage on the conveyor belt. That sounds like a pretty logical thing to do.
Another tip to consider: the "fragile" mark that is often attached to certain luggage. It comes in handy to save time upon arrival. These suitcases are treated with much more care. In addition, airport workers put it in the luggage compartment last. Don't hesitate to ask for this sticker at the check-in desk and your suitcase will be unloaded in the priority category.
What size suitcase you can take on an airplane
Restrictions vary depending on the airline. As a rule, it is allowed to take a suitcase weighing 20-23 kg in the baggage compartment with a maximum size of 158 cm (height + length + width).
Carriers allow transportation of heavy or oversized luggage for an additional fee.
What is prohibited to carry in hand and checked baggage
It is forbidden to take alcoholic beverages with a strength of more than 140 degrees on the plane. That is, any drink containing more than 70% alcohol cannot be checked in or taken in your carry-on baggage.
Flammable items are also under the ban. These include, but are not limited to, fuel, aerosols (except for a limited number of personal care items of 100ml or less), gasoline, flammable paints and other similar items.
Fireworks, flares, hand grenades, detonators, dynamite or even replicas of explosive materials are, of course, banned.
Chemicals: chlorine, bleach, spilled batteries, spray paint, fertilizers, and fire extinguishers are considered "hazardous" and are strictly prohibited on commercial aircraft.
As reported by OBOZREVATEL, there are several code phrases used by airliner crew members to avoid upsetting passengers.
Subscribe to OBOZREVATEL channels in Telegram and Viber to keep up to date.