Trending:
How to make your closet smell good: hotel tricks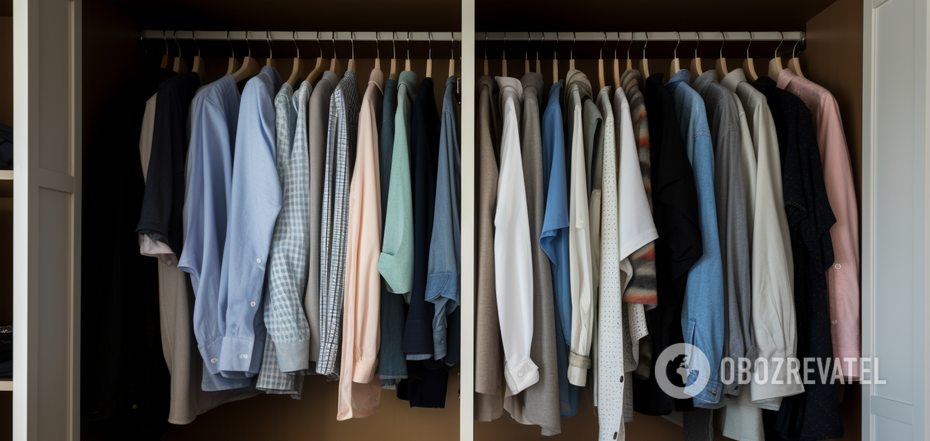 Closet
Things acquire an unpleasant musty smell after being stored in the closet for a long time. It is very difficult to get rid of it, as sometimes even washing does not help.
It is better to prevent the problem than to deal with it later. To learn how to make things in the closet smell good, read OBOZREVATEL material.
Soap

First of all, experts advise using conditioners. The relatively persistent odor will remain on clothes for 1-2 weeks.
Our grandmothers put toilet soap on the shelves. It is better to choose a bar that contains essential oils as they provide a more lasting aroma. You can simply put a bar of soap near your clothes, but some experts recommend rubbing it and dividing it into several pieces in the corners. Soap dries quickly, so you'll have to water it a little at least once a week to enhance the scent.
Lavender
Lavender not only has a great fragrance but is also an effective moth repellent. Put a dried bouquet on a shelf and the insects won't ruin your clothes.
Essential oils
Dab a tissue with essential oil and place it in a corner on a shelf. Remember that essential oils have a very rich concentrated aroma, so a few drops will be enough. Roll the tissue into a cone and place it in a small glass.
Flavorizer based on alcohol and essential oils
Pour 20 ml of alcohol into a bottle and add 10-15 drops of essential oil. It is better to choose citrus or floral aromas. You can add a few inflorescences of dried cloves or a cinnamon stick. The bottle should be left open on the shelf.
Citrus flavoring
Put dried citrus zest like lemons, oranges, grapefruit or tangerine in a gauze bag.
Scented sachets
Scented sachets can be bought in the store. They are inexpensive. It is easy to make them yourself by filling sachets with herbs.
The following plants will be suitable:
melissa;
mint;
chamomile;
lavender;
cloves;
rosemary;
thyme, etc.
Previously, OBOZREVATEL shared how to make your home smell nice without the use of chemicals.
Subscribe to OBOZREVATEL channels in Telegram and Viber to be aware of the latest events.