Trending:
How to make your bedroom always smell good: simple tricks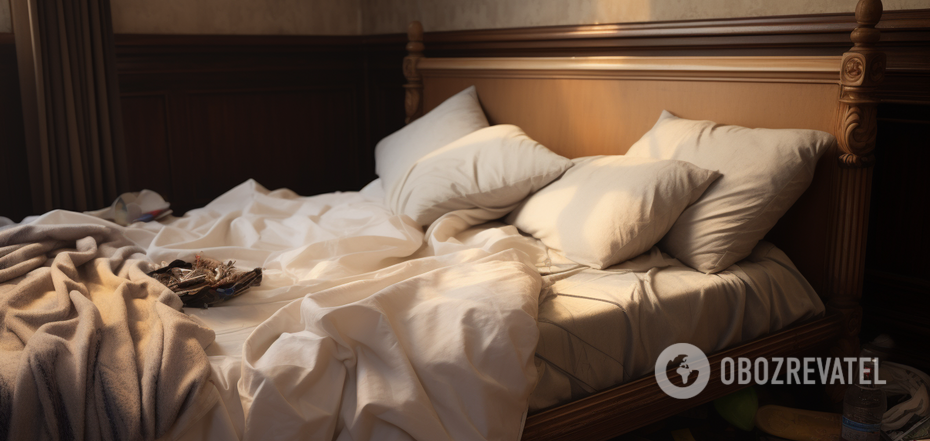 Three simple life hacks will help you freshen up your bedroom smell with natural products
A pleasant scent in the bedroom is one of the little touches that make it easier to relax after a day at work. But store-bought fresheners and fragrances seem like a bad idea to many people. Firstly, they simply mask other odors, do not give real freshness, and secondly, they usually smell too strong, which has a bad effect on the quality of sleep.
Blogger @anna_louisa_at_home showed some life hacks on her TikTok to make the bedroom scent natural and not harsh. And at the same time, other extraneous odors could be eliminated. (To watch the video, scroll down to the end of the news story)
First of all, she demonstrated how to freshen up a mattress. To do this, take ordinary baking soda and mix it with a few drops of your favorite essential oil. Sprinkle this mixture on the mattress and leave it on for 30 minutes. During this time, the baking soda will clean the surface and eliminate odors, and a small amount of oil will leave a light, pleasant aroma trail. After that, the product is removed with a vacuum cleaner.
The next step is to clean the headboard. To do this, she added a few drops of dishwashing detergent to 0.5 liters of sparkling water. Dip a microfiber cloth into this mixture, then squeeze the cloth well and wrap it around the lid of the pot. This will give you a hard scraper that will be comfortable to hold. Use this scraper to go over the entire surface of the headboard. This will allow you to deeply clean it from dust and refresh it.
Finally, the woman showed how to flavor decorative pillows. To do this, you need to take Epsom salt (also called English salt) and pour it into small sachets with a clasp - one sachet for each pillow. Add a few drops of essential oil to the salt, close the sachet and put it under the pillowcase. A light scent will emanate from the pillow. And when the oil is exhausted, the fragrance can be refilled.
Earlier, OBOZ.UA told how to improve the air quality in the house.
Subscribe to the OBOZ.UA channels in Telegram and Viber to keep up with the latest developments.