Trending:
How to make two orchids from one: the easy way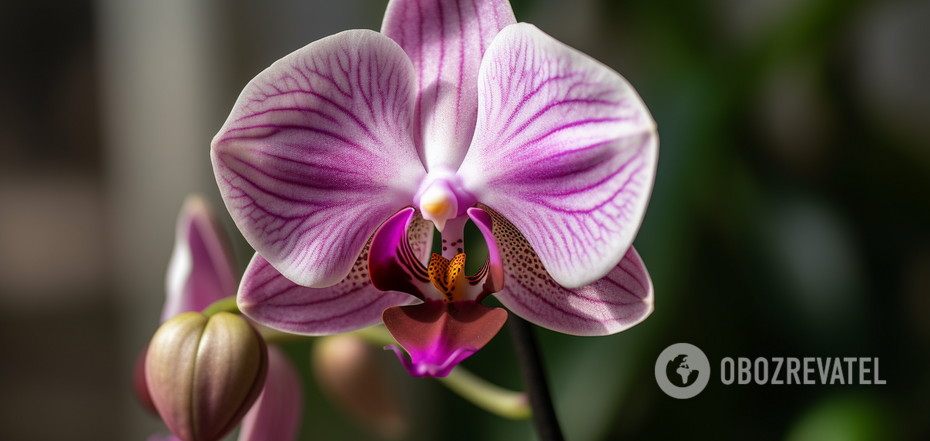 Orchid
Orchids are one of the most demanding indoor plants. It requires proper lighting, an optimal watering regime and quality fertilizers.
Phalaenopsis orchid can be propagated in several ways. However, propagation is possible only if the plant does not lack nutrients. How to make two orchids from one, told the publication Sante Plus.
How to propagate an orchid
The process should be carried out with sterile tools: garden shears or a sharp knife should be disinfected with alcohol beforehand.
Step 1: First of all, thoroughly clean the root system of the orchid and cut off part of the roots.
Step 2. You will have one orchid with normal roots and one with cut roots. Plant both plants in separate pots with new substrate and fresh moss and water them. Remember that excess water is a major cause of orchid death.
Step 3: Soon the orchid will grow its first leaf and the old plant will develop new roots. With proper care, every 2 years the plant will produce an average of 3 new growths.
Orchid care
During the heat of summer, experts recommend sprinkling water around the plants if the room temperature is above 20°C. The water should not stagnate at the base of the leaves.
If the humidity is less than 60%, place the pots on a large airtight tray lined with moss or damp clay pebbles.
Orchids do not like bright light. In summer, adjust the lighting regime so that the flower does not "burn" from excessive sun exposure.
As a fertilizer, you can use orange, milk or lemon fertilizer.
By the way, for orchids it is better to choose plastic containers - in them the plants receive a sufficient amount of light, quality drainage and the necessary air circulation. What are the advantages and disadvantages of glass, clay and ceramic vases - read in the material.
Earlier OBOZREVATEL told that next to some plants orchids will not be able to grow and develop normally. For example, agave, araucaria and pepper plants will negatively affect the orchid.
Subscribe to OBOZREVATEL channels in Telegram, Viber and Threads to keep up to date.