Trending:
How to make the final fertilization of beets: recipe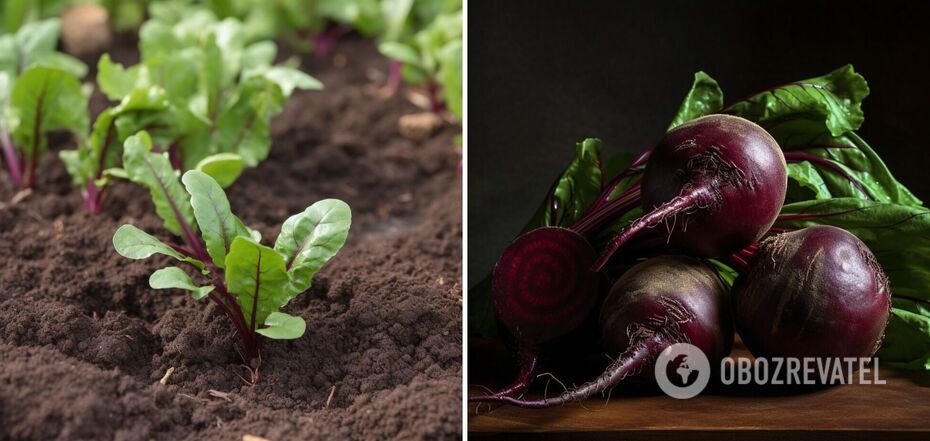 Beet
Beet is unpretentious in cultivation, so it can be found in every vegetable garden. The vegetable is rich in vitamins and minerals, and is an indispensable ingredient in the preparation of Ukrainian dishes.
Regular application of balanced mineral fertilizers and moistening the soil will significantly improve the harvest. OBOZREVATEL found an effective way that will help beet revitalize.
Final fertilization of vegetables has a significant impact on the size and taste of the fruit. For this you will need half a liter of ash (it is a mixture of unburned coal and ash), hot water and a tablespoon of salt.
Dial in a bucket of water at room temperature and stir the ash in it. Leave the solution for one or two days. Then in a small amount of hot water dilute the salt and add to the solution.
You can also add two grams of boric acid for a greater effect.
The product can be used to moisten the soil near the plants or spray the leaves with a sprayer.
One bucket of such fertilizer is enough for several square meters of land where beets are planted. Fertilizer should be introduced in the first half of August. After that, you can not feed the vegetables.
Also, the owners make mistakes in the care of beets and carrots, and this leads to a bitter taste.
When growing root crops , organic fertilizers, in particular pus, should be avoided. Because it contains a large amount of nitrogen and spoils the flavor of vegetables.
Itis important and correctly select the site under the bed. Root crops like soil with a neutral reaction and a lot of sun. Therefore, acidic soil should be neutralized with lime and plant vegetables in a sunny place.
Earlier OBOZREVATEL published a recipe for an easy appetizer from beets, which will not take much of your time.
Subscribe to OBOZREVATEL channels in Telegram and Viber to keep up to date.