Trending:
How to make an orchid bloom all year long: the Korean way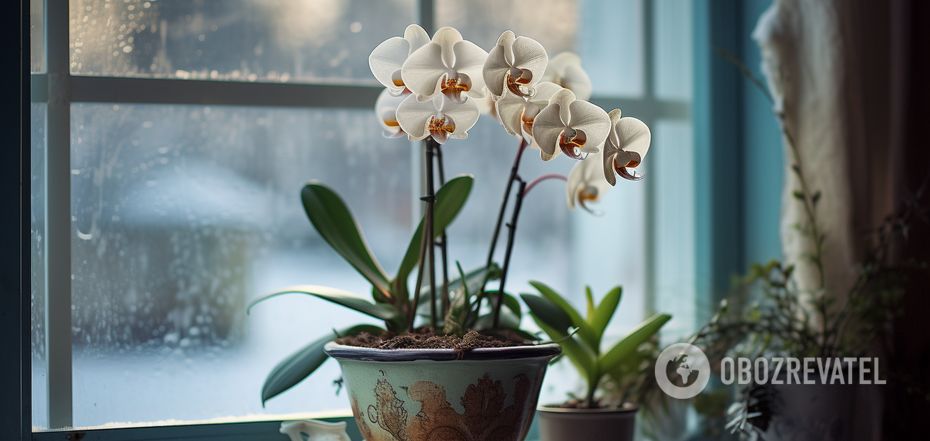 How to feed the orchid
Demanding orchids need quality care. The least drafts, errors in watering, incorrect lighting or excessive humidity will lead to the loss of flower stalks. And, despite the fact that buds are laid in orchids several times a year, the plant will bloom only under favorable conditions.
Excess and lack of sun will adversely affect flowering, so it is important to choose the right place for the plant. If you follow all the rules in the care of the orchid, and it does not bloom - try a very effective fertilizer, which picked up OBOZREVATEL.
In what is the Korean method of growing orchids
This is called the Korean method of growing orchids. A simple fertilizer will help to make the flowers bloom long and lush. You only need to prepare an ecological natural mixture that stimulates the growth and development of the plant.
How to prepare fertilizer
Necessary ingredients:
eggshells from two eggs;
vinegar;
water.
Step 1: Grind the shells of two eggs into powder. This is necessary to provide calcium, potassium and phosphorus to the plants.
Step 2. Add one teaspoon of vinegar and mix.
Step 3. Pour the powder with a small amount of water.
Step 4. Leave the prepared mixture for at least 30 minutes, then strain it through gauze.
Step 5. After the solution has infused, add a liter of room temperature water. The fertilizer is ready.
How to feed orchids
Fertilizer can be used in two ways:
Soak a cotton swab in the solution and wipe the orchid leaves with it. Repeat the procedure 1-2 times a month. Surface treatment will make the leaves healthy, supple and shiny.
Use fertilizer for watering. Put the container with the orchid in a large bowl and abundantly water the flower from above. Let the plant stand like this for 20-30 minutes, then remove the pot and wait for the water to drain. This watering will promote healthy growth and lush blooms.
Earlier OBOZREVATEL told how to save a dry orchid in a matter of days.
Subscribe to OBOZREVATEL channels in Telegram and Viber to keep up to date.