Trending:
How to make an air conditioner with your own hands: simple ways to cool a room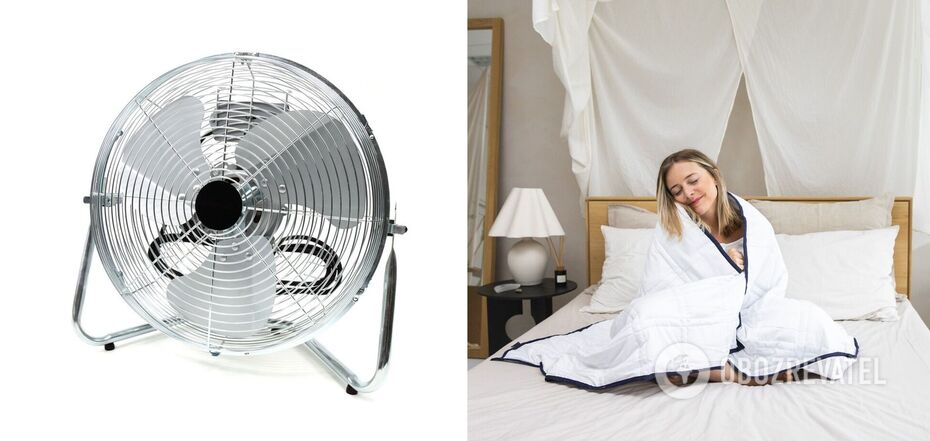 How to cool a room in the heat
Summer heat can make our lives unbearable. High temperatures affect productivity, well-being and appearance.
Being indoors without air conditioning is almost impossible. OBOZREVATEL found ways to help cool the room yourself so you don't have to spend money on expensive appliances.
If you have a fan and a sheet, you can make an air conditioner. Wet the sheet with cold water and hang it over the fan. This way, air will flow through the wet cloth to cool the room.
You can also use an ice pack or a cold water bottle. Place the bag in front of the fan to quickly freshen the room.
To avoid heating up your home you need to use other ways.
Close blinds and curtains to keep direct sunlight out of the room.
Create a draft to freshen up the room faster. Open windows on opposite sides of the house to let in a cross breeze.
Blow hot air outside through turned on exhaust fans in the bathroom and kitchen.
Open windows at night or in the morning when temperatures are cooler. This will help keep the room cooler.
Do not use the oven on a hot day. This is because kitchen appliances produce heat. It is better to wait until the evening.
Earlier OBOZREVATEL published 10 ways that will help to escape the heat in the apartment.
Subscribe to OBOZREVATELchannels in Telegram, Viber and Threads to keep up to date.