Trending:
How to make aloe bloom: a simple trick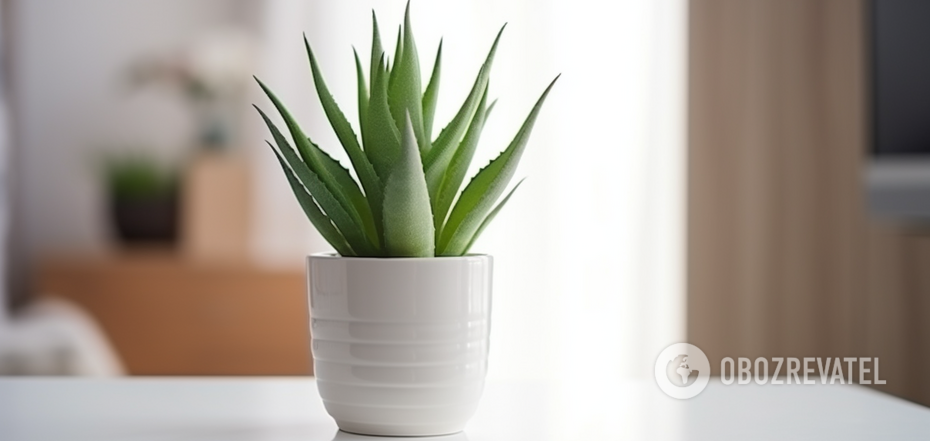 Aloe vera can be made to bloom even at home
Aloe is a fairly popular houseplant. Not only because of its unpretentiousness in care but also because of the beneficial properties of its juice. But not all lovers of this plant know that it can also be made to bloom at home.
OBOZ.UA asked for life hacks on how to provoke flowering. Not every gardener can cope with this task and not every species will bloom.
The common tree aloe is unlikely to bloom at home. It needs an atmosphere that is too cold for it to be comfortable for people. The plant can easily freeze on the balcony.
Aloe vera, on the other hand, can be encouraged to release its buds. To do this, you need to create conditions that are as close as possible to those in which it flourishes in its natural environment: on the Arabian Peninsula and in North Africa. The flowering season of the species usually occurs after a long period of dry and cold weather.
At this time, the air temperature is between 5-7 degrees Celsius and there is no rain. Therefore, aloe vera should be in conditions where you can provide a suitable temperature regime for a few weeks. But it is important not to freeze the plant so that it does not die. You don't need to worry about watering at all. Aloes belong to the succulents, which are plants that can tolerate prolonged drought.
After such an artificial winter, all that remains is to bring the pot back into the heat and start watering. The aloe will release bright cone-shaped buds soon.
Earlier, OBOZ.UA told you how to properly care for spathiphyllum in winter so that it does not die.
Subscribe to OBOZ.UA on Telegram and Viber to keep up with the latest events.