Trending:
How to make a house look expensive: three simple ways that everyone can afford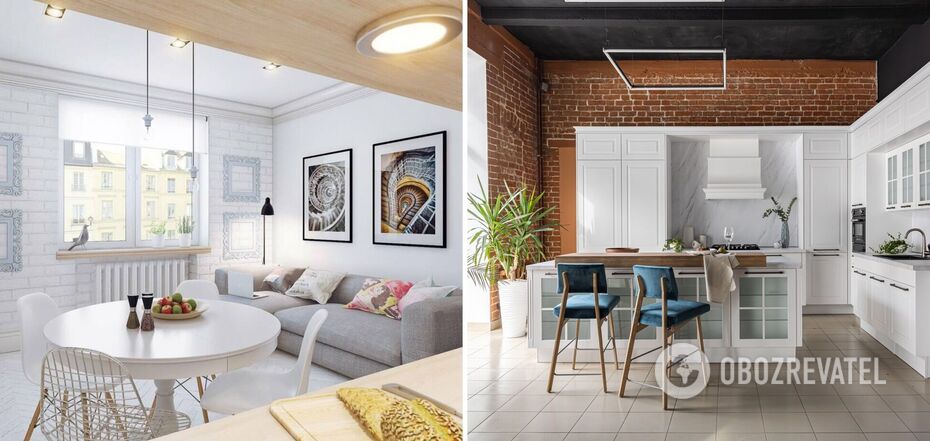 Minimalist interior
It is not necessary to fill the house with designer and expensive things to create an atmosphere of coziness. Minimalism, functionality, and attention to detail are currently in trend.
A video is gaining popularity online where expert Chantel Mila shares some interesting tips on housekeeping and cleaning. She recommends three rules that will help you arrange your home aesthetically and neatly, regardless of the interior style you choose.
The house is definitely worth arranging according to your own tastes, and if you like classical or oriental interiors, or complex patterns and draperies in the empire style - this will also be a good solution. The main thing is not to clutter the room with unnecessary objects.
Rule 1
It's hard to imagine a modern apartment without appliances. However, the clutter of cables and wires gives the impression of a cluttered room. Hide cables and wires by using router baskets and cable receptacle boxes.
Rule 2
Use the golden triangle rule (another name is the rule of thirds) when decorating your home. The secret is to style elements with odd numbers in the shape of a triangle to create a visual balance.
Rule of thirds.
Now let's turn our attention to upholstered furniture. Wash pillowcases and plaids can be washed with a few drops of eucalyptus oil - it will help get rid of dust mites. Hair on the couch is typical of cat and dog owners. In the absence of regular cleaning, it accumulates and sticks to the upholstery. A universal tip is to clean the fibers regularly and well. What tips can help clean sofas - read in the material.
By the way, there is a difference between tidiness and cleanliness. You can wash dishes, wipe off dust and shine surfaces, but things scattered around, cups on the table and toys on the floor will make a room look untidy. OBOZREVATEL told you how to make your home always clean.
Also, OBOZREVATEL told you what things you should never keep in the kitchen.
Subscribe to OBOZREVATEL channels on Telegram and Viber to keep up with the latest developments.