Trending:
How to make a DIY cabinet freshener: an interesting idea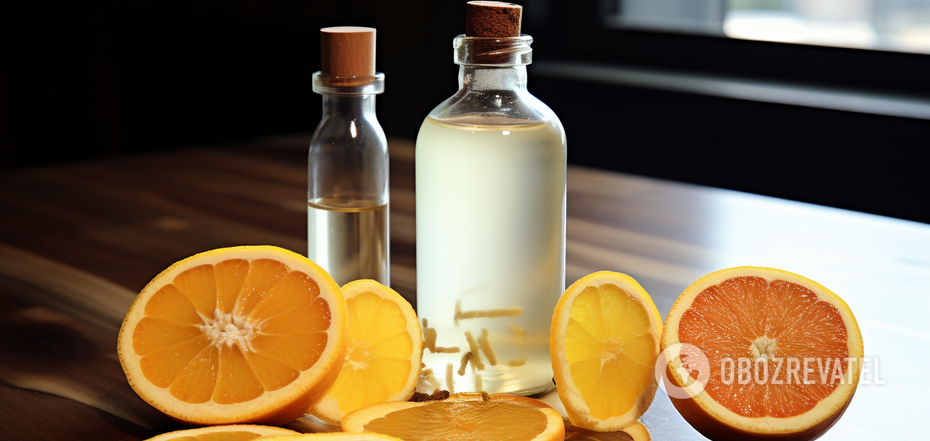 Baking soda and your favorite essential oil will provide a pleasant scent in your closet
Home fragrances can create a special coziness, and sometimes even stay with you outside the home, for example, if it is a scent that remains on clothes after they have been stored in a closet. Such products can serve several purposes at once: repelling moths, protecting clothes from unpleasant odors that may appear during long-term storage, and simply creating a pleasant atmosphere.
Of course, you can buy a ready-made flavoring, but it will not always fully meet your tastes and will most likely contain chemical components. OBOZ.UA tells you how to make such a product for your closet from natural ingredients.
All you need is:
baking soda
your favorite essential oil
a small container;
food foil.
Essential oils, which you can choose to your liking, will provide a pleasant smell in the cabinet. And baking soda will become a reliable emulsifier for it, so that the flavor retains its qualities for a long time. Experts recommend paying special attention to lavender oil, as this scent is good at repelling moths. However, citrus scents, mint, eucalyptus, and any pine needles are also suitable - feel free to focus on your personal taste.
To collect the flavoring, pour a small amount of baking soda into a small container - a teaspoon or two will be enough. Put a few drops of oil on the baking soda so that the powder is slightly moistened. Next, cover the container with foil and make several holes in it with a toothpick.
Place this container in the cabinet so that it does not interfere with getting things out of the cabinet. For example, on the top shelf where you keep your out-of-season clothes.
You need to replace the homemade flavor when you feel that the old one has begun to lose its properties. In this case, take out the container and fill it with baking soda and essential oil again.
Earlier, OBOZ.UA told you how to quickly get rid of the smell of smoke on clothes.
Subscribe to theOBOZ.UA channels in Telegram and Viber to keep up with the latest events.