Trending:
How to machine wash curtains so that there is no need to iron them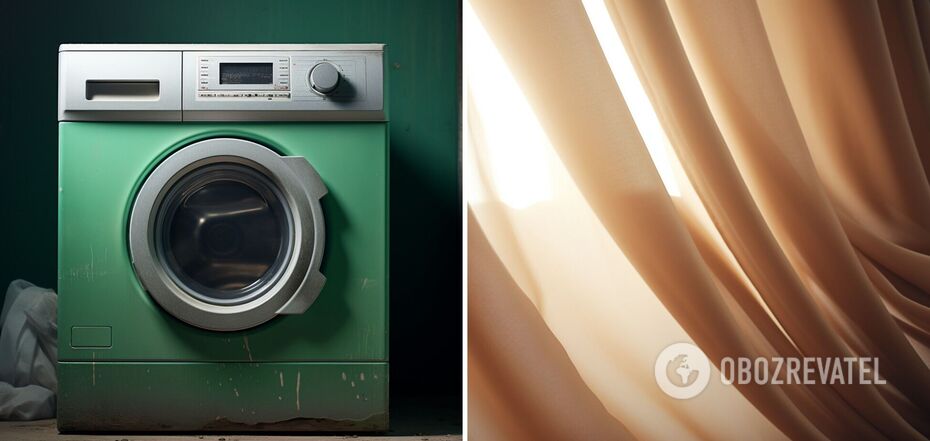 The right approach to washing will help avoid the need to iron curtains
Washing curtains is not as problematic as ironing them. This is a large object that cannot be ironed well on a household board as while you smooth one end, the other will already wrinkle. That's why experts advise washing curtains in such a way that they are already smooth after drying.
OBOZREVATEL asked for recommendations. It turns out that everything is simple. It is enough to set the washing mode correctly and dry the curtains accordingly.
The main rule is that curtains should be washed separately from any other items. You should also put no more than two curtains in the drum at the same time. These are quite large items, which are quite enough for a full minimum load of the appliance.
As a rule, the main contamination to deal with when it comes to curtains is dust. Therefore, it is enough to wash them using the cotton mode at a temperature of 30 degrees. If there are stains on the fabric, it is better to treat them before loading the item into the machine. Be sure not to overuse the detergent. Take a dosage less than the recommended one: this will also be enough and you won't have to run an additional rinse cycle.
It is better to choose the minimum spin. The less time the curtain spends in the drum, the less it will wrinkle.
It is better to dry this type of home textile in the air, not in the machine. Straighten the curtain with your hands as much as possible and look at all the folds by hand. Do not allow it to dry out. It is better to remove the item when it is still slightly wet and plastic: then it can be further straightened. The overdried fabric will have to be ironed, probably even additionally steamed with an iron.
Earlier, OBOZREVATEL shared how exceeding the dosage of laundry detergent can deter the quality of your sleep.
Subscribe to OBOZREVATEL Telegram and Viber to keep up with the latest news.