Trending:
How to learn to get up early without an alarm clock: simple tips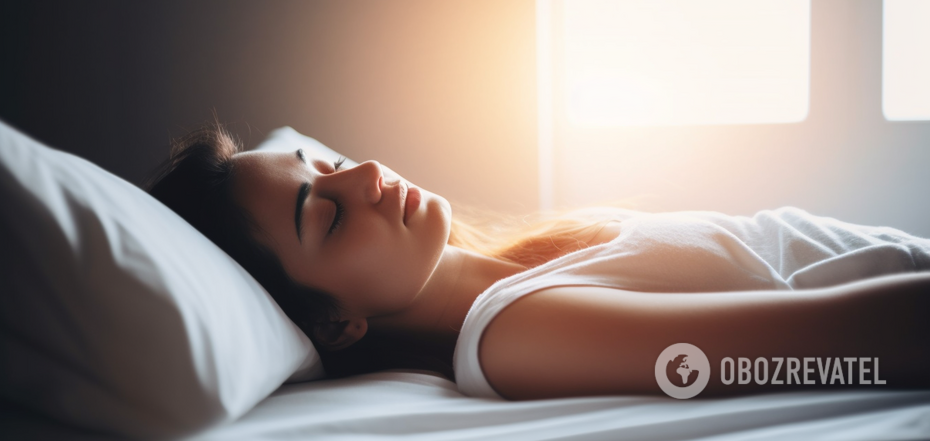 It's easy to wake up without an alarm clock if you establish sleep hygiene routines
Waking up to an alarm clock is stressful every time. A loud sound that jolts you out of sleep is not the best way to start the day. That's why many of us dream of learning how to get up on time without the help of this device.
Experts say that it is quite possible if you put some effort into establishing sleep hygiene and adjusting some habits. Of course, it will take some time, as it is different for everyone. But the result will be worth it. OBOZREVATEL learned how to learn to wake up without an alarm clock correctly.
Gradually accustom yourself to go to bed on time
Regardless of what time you get up, you need to sleep 7-8 hours to get a good night's sleep and wake up on your own. Thus, figure out when you need to go to bed on time so that you can get up on your own at the right time and gradually train yourself to go to bed at the right time. To do this, shift your bedtime by 10-15 minutes every few days until you reach the correct time. You will soon get used to going to bed on time.
Observe your sleep schedule
To get your body used to waking up at the same time, you need to train it. You have to wake up at the same time even on weekends, if you want a good result.
Control the light
The main signal to fall asleep in our body is the decrease in the amount of light around us. This is one of the key indicators on which circadian rhythms are based. Make sure you go outside to catch some natural daylight. This will help wake you up and keep your brain active. However, start reducing the amount of light in the room you're in an hour and a half before you head to bed. Turn off the overhead and the brightest lights and leave only dim lighting sources. Don't use gadgets or at least minimize the brightness of screens.
Avoid caffeine and heavy foods in the afternoon
Tonic drinks such as coffee can affect the brain for up to 12 hours after you drink them. Therefore, refrain from consuming them in the afternoon. Don't cook heavy meals for dinner as well as they can cause heaviness in the stomach that will prevent you from falling asleep.
Develop relaxation rituals before going to bed
Make it a habit to do some relaxing activities in the last hour before bedtime. This could be a slow walk, meditation, reading, breathing exercises or taking a bath. The more relaxed your body is when you settle down, the faster and deeper you will fall asleep. In the end, the better rested you'll be.
Create pep rituals for the morning
To have the motivation to get out of bed, schedule some activities for your morning that you enjoy doing that inspire and motivate you. It can be anything from morning exercises, cooking breakfast, dancing, writing down your plans for the day or going for coffee with a friend. The important thing is that you want to wake up for that activity.
Be physically active
To fall asleep in the evening, you need to be properly tired during the day. The load should fall not only on the mind but also on the body. Moderate physical exercise, even the usual walking for 2-3 kilometers will provide a pleasant fatigue. You will be more willing to lie in bed, relax and will begin to gradually sink into sleep.
Earlier OBOZREVATEL shared how socks can help solve sleep problems.
Subscribe to OBOZREVATEL channels in Telegram and Viber to be aware of the latest events.