Trending:
How to keep your garage cool in the summer: actionable tips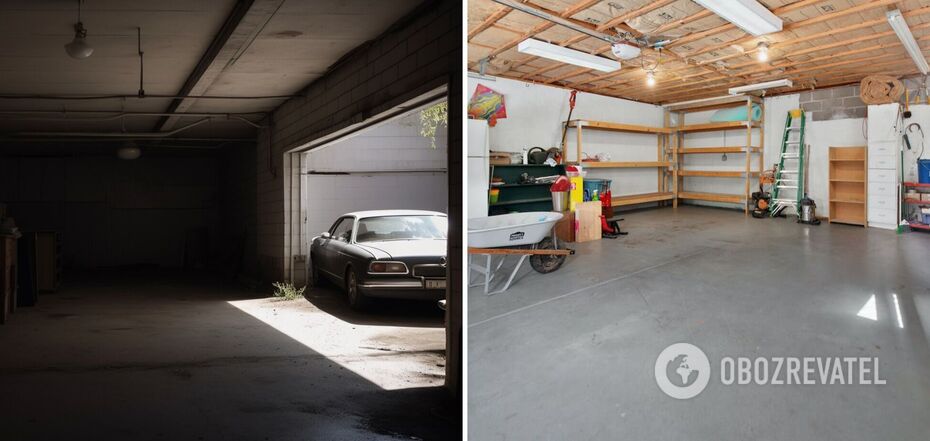 Garage
The summer heat turns a room without air conditioning into a sauna. High temperatures can not only harm people, but also machinery and vehicles.
With the heat in the garage also need to fight to create a cool and cozy atmosphere. OBOZREVATEL has collected effective tips that will help to cope with it.
You can control the temperature in the garage without air conditioning, the main thing is to follow a few rules.
Clean the room
Piles of drawers and tools can store heat and block the windows that allow fresh air inside. The stuff prevents air from circulating, causing the temperature in the garage to rise.
Open the door
To cool down the garage quickly, it's best to open the door and let the hot air outside.
Create a draft in the room
Open windows and doors to create a breeze in the garage. This will help launch fresh air, which will lower the temperature considerably. But don't forget to close everything up at night.
Leave the auto outside after a trip
The car heats up after a trip and this heat stays inside the garage. So it is better to let the car cool down for some time and only then drive into the garage.
Fan
Install a ceiling fan or a two-way fan. A ceiling fan will disperse air around the room, creating a nice and comfortable coolness. A two-way fan, where one side draws air from outside to inside and the other side directs hot air outside, will quickly freshen up the room.
Air Dehumidifier
If your garage is hot and humid, then it's worth buying a dehumidifier. This device will rid the air of moisture and make the temperature lower.
Earlier OBOZREVATEL published the top 5 lifehacks for drivers, which will help save gasoline in the heat.
Subscribe to OBOZREVATELchannels in Telegram, Viber and Threads to keep up to date.