Trending:
How to keep warm without heating in winter: 5 things to buy now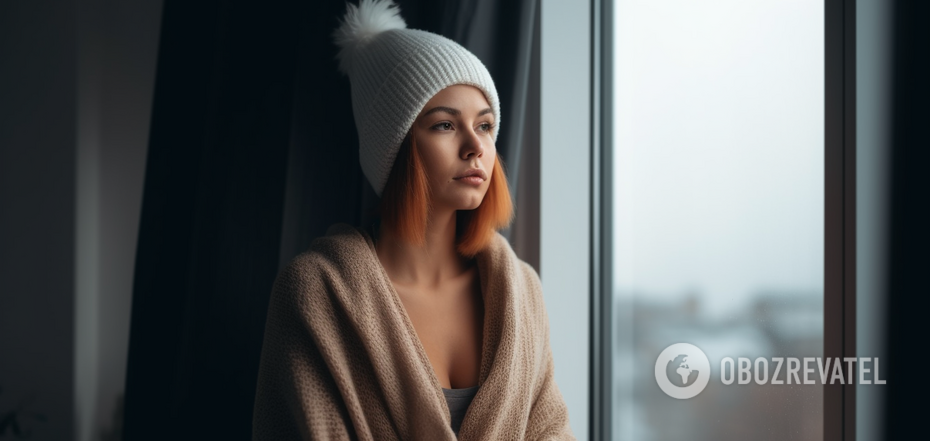 How to keep warm in winter
Preparations for a hard winter should be made in advance. A blackout scenario is still likely, and constant Russian shelling of critical infrastructure could lead to prolonged power and heating cuts.
Ukrainians are urged to insulate their homes in advance, buy heaters and stock up on food. OBOZREVATEL has compiled the top 5 things to buy right now.
Warm rug
A warm, long-pile rug is best placed next to your bed or sofa to put your bare feet on immediately after waking up. This range is likely to increase in price closer to winter, so you can buy a rug now.
Plaid with sleeves
A rug with sleeves is a very convenient and comfortable attribute. It is more practical than a regular blanket, as it allows you to work on your laptop, drink tea, read, talk on the phone, while keeping your hands warm.
Thick curtains
Experts advise choosing curtains made of thick fabric. Dense fibres will keep cold air from getting through the cracks. As an alternative, you can use roller blinds that fit snugly to the window frames.
Hot water bottle
The good old rubber heating pad has been at the ready since our grandmothers. Now the range is much wider. A heating pad will save you from the cold, help you warm up and relax quickly. You can take it with you to bed at night, and it will keep you warm for a long time under the covers.
Blankets
Also stock up on blankets and rugs of different sizes and densities. This should be done in advance. The main thing is to choose high-quality material.
You should also start preparing your home for the autumn and winter period. Read the article to find out how to ensure that your apartment is warm in any conditions and save money on the purchase of certain materials and devices.
By the way, the authorities in Kyiv have prepared 15 scenarios for responding to a blackout.
Earlier, OBOZREVATEL reported that August would be a difficult month for Ukraine's power system. However, the power sector is not planning to use blackout schedules.
Subscribe to OBOZREVATEL's Telegram, Viber and Threads channels to keep up with the latest developments.